International Soul Art Day Gallery
Erin
Branding Genius + Interactive eBook Pioneer from United States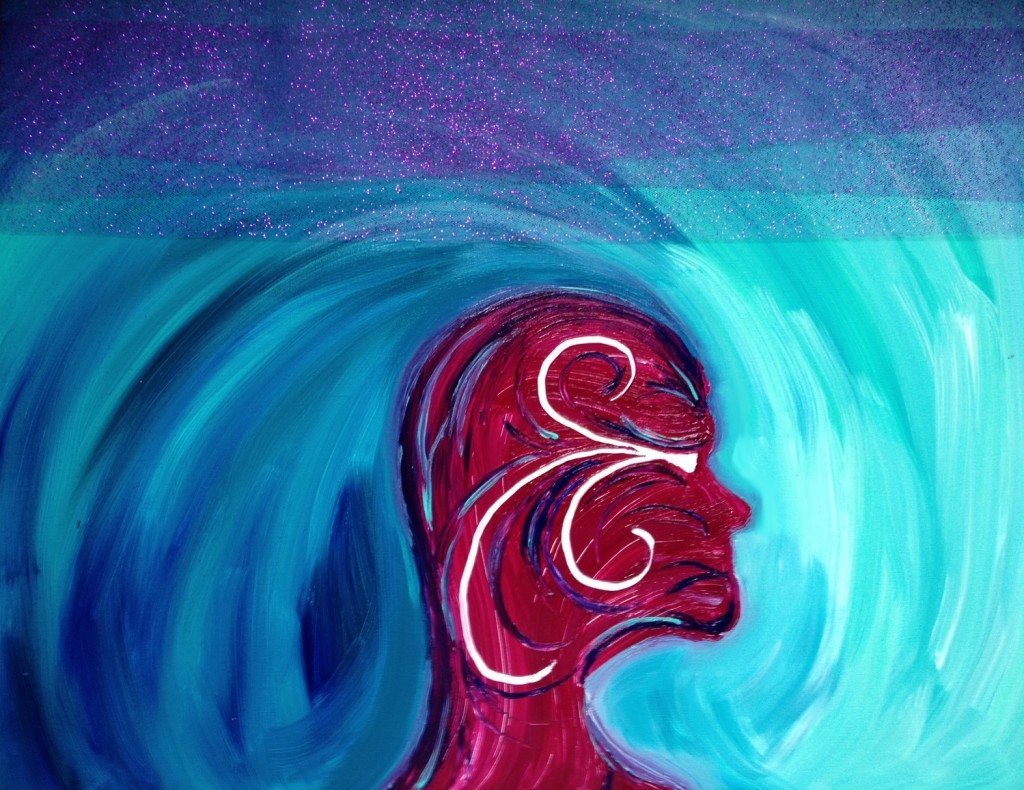 What Inspired you to do a Soul Art journey?
International Soul Art Day!
How would you describe your creative process?
I always start with something in mind, and usually wind up somewhere else entirely.
What insight did you receive from your Soul Art?
I went into this thinking that it was about me creating – planning streams of information flowing off my head. Instead, it wound up being about me letting things in which is a shift of perspective for me. I also got inspired to spend some time blurring the line between my head and the the surrounding atmosphere… which seems to underline that idea even further.
I'm not sure yet what the purple glittery part at the top means yet, but it seemed very important at the time.
What is the most important thing you would like to share about your Soul Art experience?
I was skeptical about it at first – I paint and art a lot, and I didn't know how this would be different than an afternoon in the studio. But, with Laura's process, I was pleasantly surprised to really get some wonderful insight on what's next!
Share this inspiring art with your friends!