Arabella
Be Beautiful from United States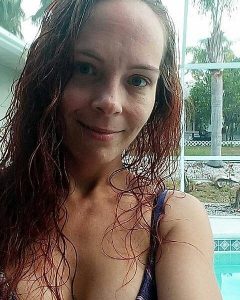 What Inspired you to do a Soul Art journey?
I have been going through a lot lately, my mother was diagnosed with stage 4 small cell lung cancer and my family had to make a long distance move to be close to her, my spouse is a disabled veteran and we have been working with the V.A. to get support reestablished and on top of all of it I have Fibromyalgia so with everything going on it has been a very difficult time for me, and I needed something to help me release and cope with all that was happening around me and to me.
How would you describe your creative process?
I am a go with the flow kind of artist. I let my inspiration flow and I create whatever comes from my heart. I do many types of art from clay work to jewelry making, painting, drawing, sewing, cooking, and many other mediums, so I have an overall process of letting my heart tell me which way to go.
What insight did you receive from your Soul Art?
The insight I received from doing my soul art was to let go of the things that I can not change. Stop trying to make things happen and just let them happen as they will. To be able to let go is going to be very important in the coming months.
What is the most important thing you would like to share about your Soul Art experience?
I think the most important thing I would like to share about my soul art experience is that when you open yourself up to the universe and you release you desire to control you will find that burden lifted and things will naturally fall into place as they are meant to do.