Lois
Spiritual Psychic Artist & Medium and Energy Healer from Canada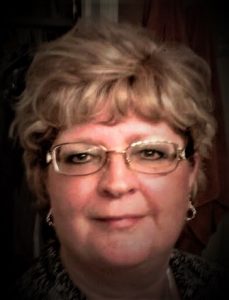 What Inspired you to do a Soul Art journey?
I love art; I love teaching intuitive art classes; and I was very inspired by the notice about Soul Art Day, as I had never heard of it before. It was a very timely day – personally needing to 'rebalance' my art time…as it has been too busy with other life happenings!
How would you describe your creative process?
I always meditate – listen to music – smudge & clear…and then just listen to the intuitive voices about what/how to create a piece of art. My art comes from a place of 'being led by spirit and/or intuition'.
What insight did you receive from your Soul Art?
I received a re-validation of how blessed I am for my hands – to be able to be creative…and just to be in gratitude of the 'healthy parts of my body'…and appreciate even the 'not so healthy parts'…that are meant to be our journey. The art day also provided continued healing of my 'breath/lungs' which have been the challenge…so it was like the art is the therapy – a reminder to me for sure.
What is the most important thing you would like to share about your Soul Art experience?
The most important thing is that the creative process is/can be very much a healing process – listening to our inner voice – 'the soul'…which translates to the Soul Art. Meditation increases creativity – creativity encourages meditative art processes = healing and connecting back to Mother Earth.
Learn more about Lois
Website: http://www.loiswarnock.com