Grace
Multi media artist from Canada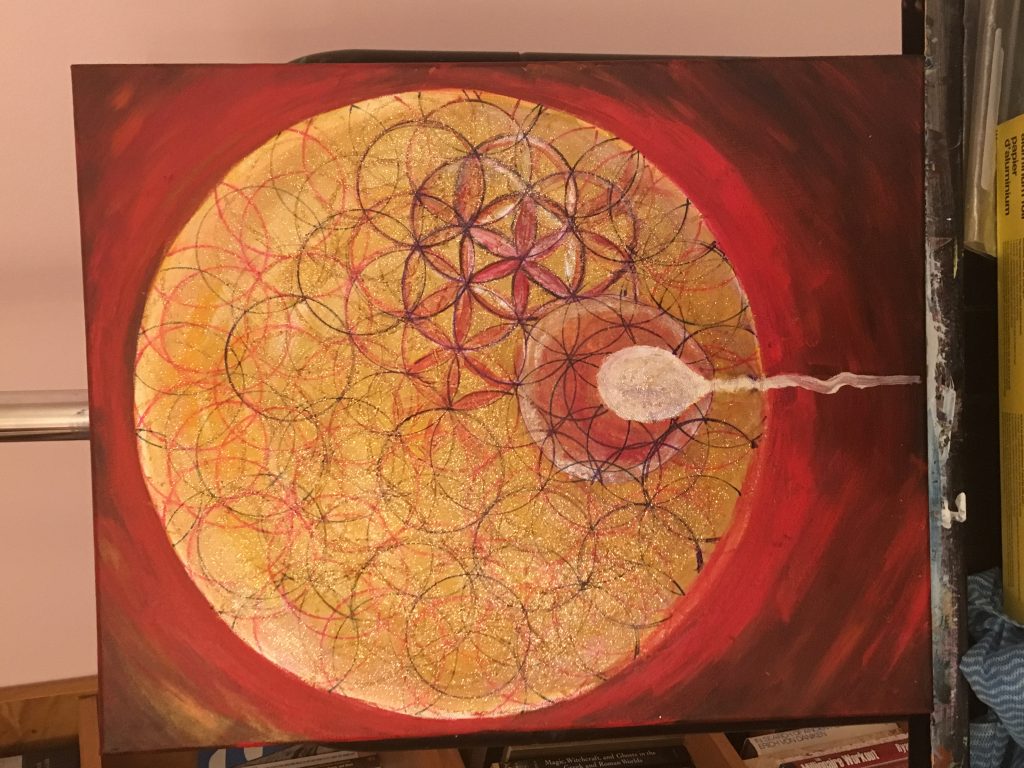 What Inspired you to do a Soul Art journey?
In this case, I was inspired to revisit the moment of my conception……. and I have participated in SoulArt Day for the past 8 years
How would you describe your creative process?
Frequently I experience downloads overnight and wake up with ideas tumbling around in my head which I then attempt to get onto paper or canvas…… other times I allow myself to blind scribble and read the "image" and then develop what I see.
What insight did you receive from your Soul Art?
I am perfect just as I am, but I am also a work in progress and all the details will fall into place as I embrace and love my unified self.
What is the most important thing you would like to share about your Soul Art experience?
There is always a surprise answer unfolding when you allow yourself to ask the bigger questions.