Lucinda Rae Kinch
Lucinda Rae Kinch is an award-winning artist, brand designer of 15+ years, personal brand photographer, and website alchemist. She is the Founder of Prosperity Branding where your highest calling merges with your online presence.
She crafts stunning visual brands with artful visionary graphics, iconic personal brand portrait photography, and savvy websites for upcoming spiritual celebrities and divine femmeprenuers from her Goddess Archetypal process to help them shine confidently, attract boundless divine clients, manifest luxury and turn their life into gold.
Lucinda lives in the sunshiny cosmic hub of Ojai, California, where she loves making goddess artwork, activating her inner priestess, and breaking between clients with belly dance moves and sipping tea with homemade almond milk.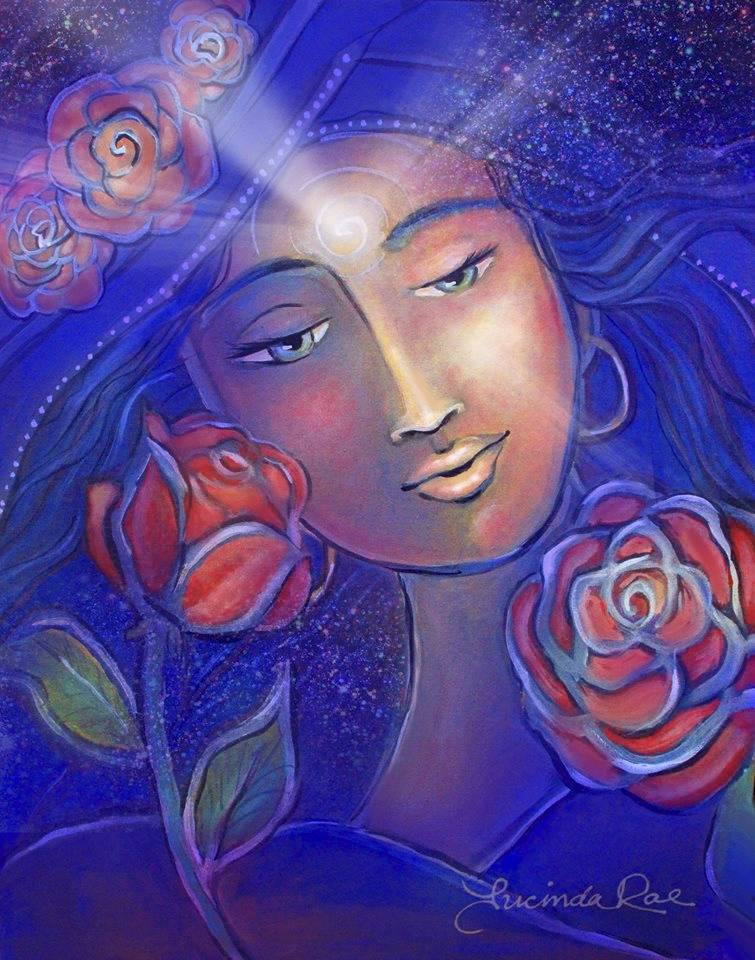 Lucinda Rae Kinch's Soul Art
"The Soul Art Goddess"
She emerged from intuition where intent was to bring forth my Inner Artist in a new way. She was painted freely and messily with brushes, fingers, and more; her blowing hair (that is in much of my goddess art) represents the untamed wild goddess within each of us that yearns to be expressed as she comes out from the veil. To integrate my Inner Graphic Designer of 15 years, who all the while longed to make more space for art, I lead from the paint, and later added minimal embellishments in the digital realm. She is manifested as the activation for leading from my Creator-Self. The roses symbolize my heart chakra and divine feminine. The burst of light is the third eye and divine masculine. These two symbols have also emerged as the metaphors behind my upcoming art creations brand and website that is being birthed into form. The Soul Art Goddess is the ultimate alchemy of my Soul, standing for the bridge of heaven and earth as the ancient template of the universe creating itself within me. I vow to bring this forth into all that I do, now and always.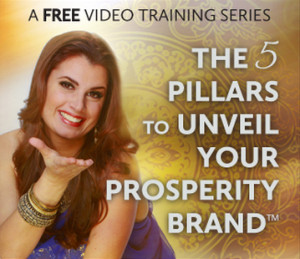 Activating your Prosperity Brand and shine in your luminary expression! This 5-part video series will light the path in showing you how easy it is to step into your Goddess Archetype and stop being invisible so that you can show up in your personal brand photography, your marketing, your website, and online presence as the spiritual as you awaken your highest calling – all while making more money. Allow your soul's artistic personal essence to come forth in your business, attract your dream clients, and open to deeper success with grace and ease. Reclaim your divine feminine expression today and unveil your new level of sacred visibility!