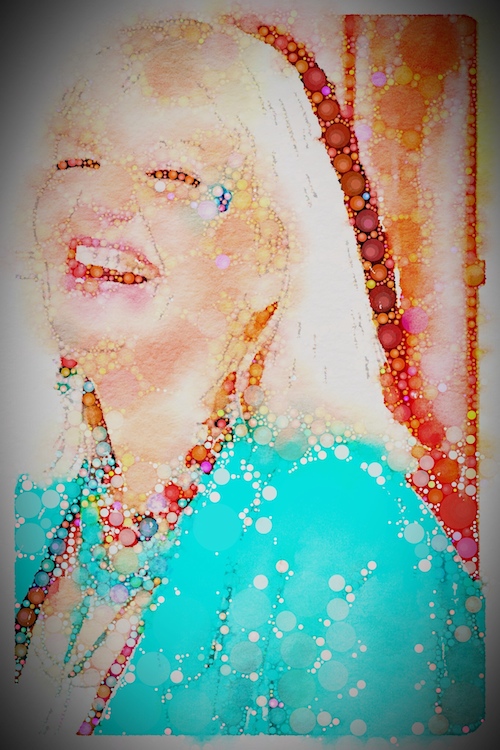 Chris Zydel
I am Chris Zydel, Wild Heart Queen + head creative goddess at Creative Juices Arts. I have over 34 years of experience as a compassionate creativity guide and an unshakeable faith in the power of art to heal hearts and change lives. I also know deep in my bones that everyone is deeply, wonderfully and gloriously creative. I am on a mission to prove that to the world by providing nurturing and joy-filled creative sanctuaries of encouragement, permission and trust in the sacred energy of wild play, spiritual artistry, and soulful creativity that lives inside of us all.
Chris Zydel's Soul Art
My daily Soul Art practice is to adorn myself with beauty. I bejewel my skin with silver and stones from the earth, drape my precious body with silken scarves and embroidered shawls, surround my being with wild color. I become my art. This adornment reminds me on a daily basis that I am precious. I am valued. I am worthy of extravagant goodness and deserving of nurturance. That my ability to be powerfully creative and affect change in the world is directly related to how willing I am to take exquisite care of myself. It is paying daily homage to the Divine Feminine Soul in me. And a reminder to honor the truth that beauty is who I AM. And that beauty is love.
My 7 Heart Centered Principles e-book is jam-packed with creative prompts and art practices that will inspire you to keep your creative juices flowing by regularly filling your creative well with magical play, self love and art-joy.