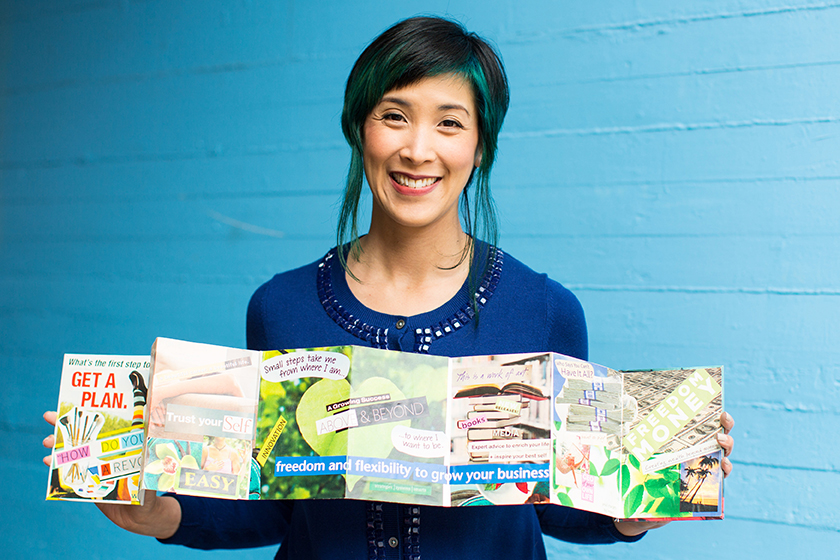 Jennifer Lee
Jennifer Lee is the founder of Artizen Coaching and the author of Building Your Business the Right-Brain Way and the bestseller The Right-Brain Business Plan, which has helped tens of thousands of entrepreneurs worldwide launch their creative businesses. Before pursuing her own passions full-time, she consulted for ten years for Fortune 500 companies such as Gap Inc., Accenture, and HP, helping leaders and organizations manage change. She grew her coaching business in her spare time, and in 2006 Jennifer made the courageous leap from corporate America to living the life of her dreams. Jennifer has been featured in the Wall Street Journal, U.S. News & World Report, Entrepreneur, Whole Living, Family Circle, and Cloth Paper Scissors Studios; in several books; and on numerous radio shows.
Jennifer holds a BA in communication studies from UCLA and an MA in communication management from USC. She lives in the San Francisco Bay Area.
Your FREE Right-Brain Business-Building Bundle includes fun and visual tools to help you tap into your creativity and bring more of your creative soul and intuition into your business. You'll receive a special bonus MP3 guided visualization that will inspire you to share your creative gifts with the world, a short video class to walk you through the Entrepreneurial Ecosystem exercise, full-color PDFs of all the illustrated play sheets featured in Building Your Business the Right-Brain Way.