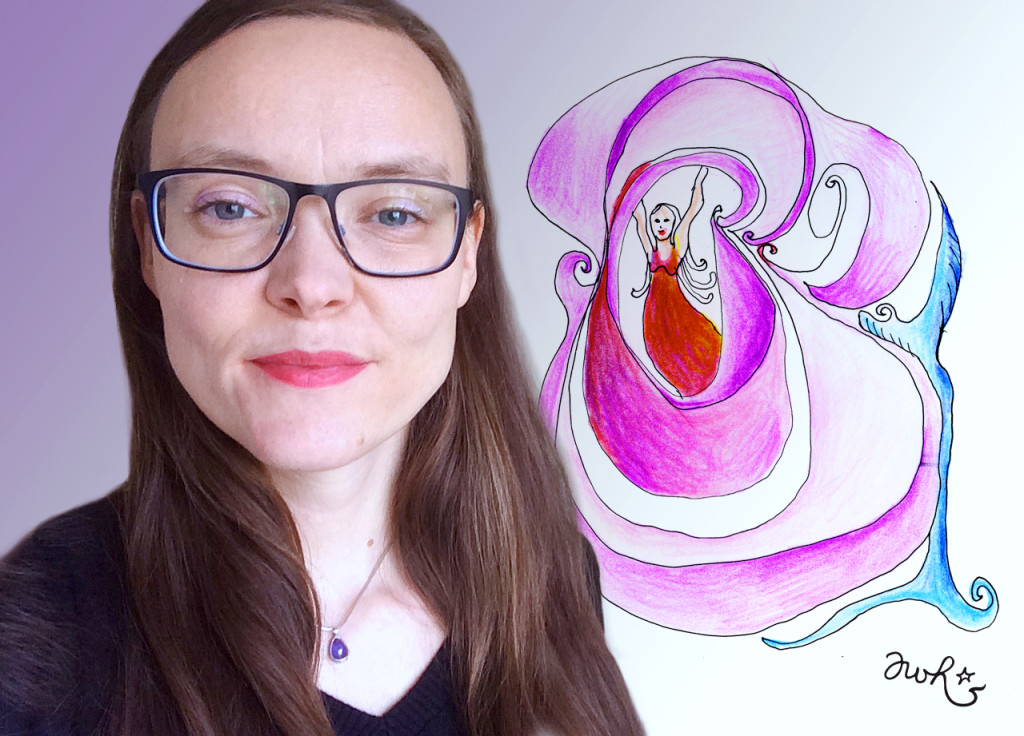 Antonia Wibke Heidelmann
Art to Heart With Your Soul – Fuel Your Essence to Become a Magnetizing Presence in Life and Business
During my personal transformation journey I discovered Channeled Drawing as playful tool to be more present with myself, process my feelings to clear life issues in accessing my soul's guidance, trusting my intuition and nurturing my essence with my creativity. It helped me to heal my wounds of disconnect and lack in feeling more self-fulfilled, received and magnetic.
As a Creative Transformation Guide I now combine Intuitive Art and BrennanHealingScience® to receive guidance, healing and creative fulfillment. I offer readings, workshops and 1on1 sessions where clients use their creativity to clear health, relationship and personal issues to gain alignment and clarity about their heart's mission and how to nurture their essence to become magnetizing in life and business.
As a designer I am delighted to assist creative-spiritual entrepreneurs becoming visable, to fuel and expand their essence to build a magnetizing online "PR/essence" (brand) that attracts clients with ease and joy.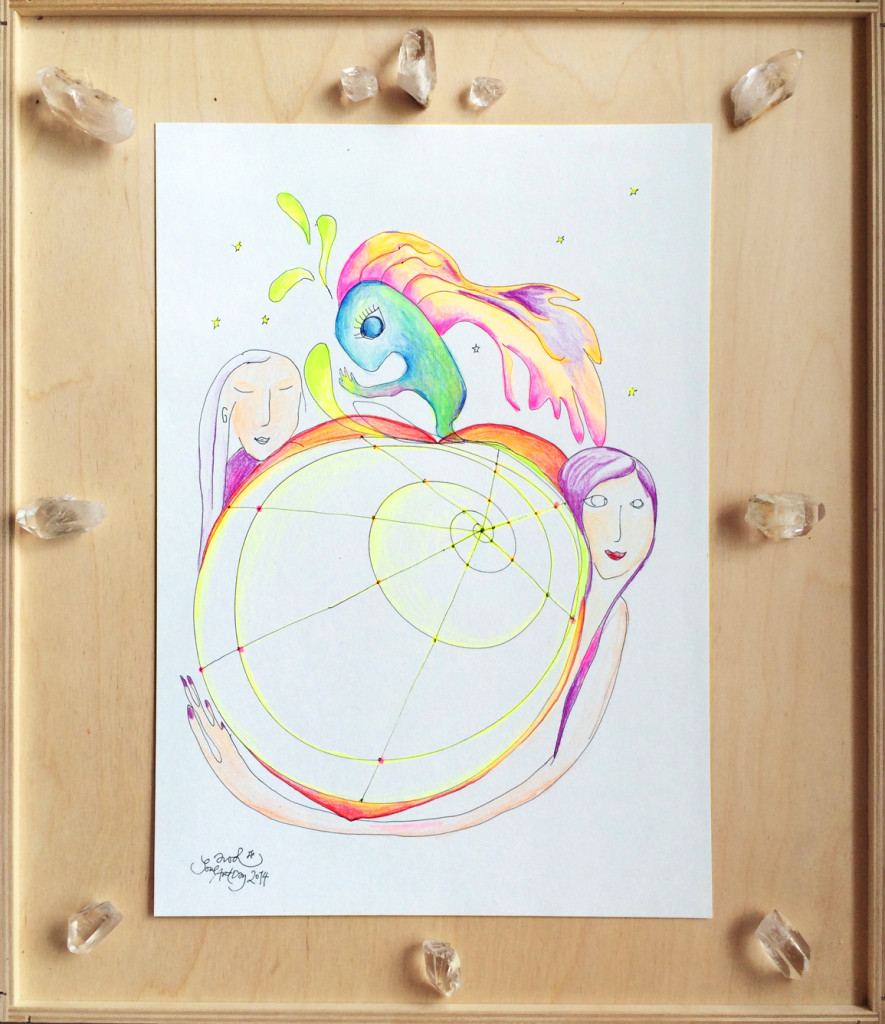 Antonia Wibke Heidelmann's Soul Art
I've channeled this drawing with the intention to reveal information for the International Soul Art Day. I've recorded the creative process how this drawing manifested on video. Feel free to witness the creation right when you sign up for my free Guidebook "How to receive soul guidance from your intuitive art". I'll also give you a more in-depth video reading of this drawing.
This drawing really stands for creating from our essence when we spiral into our core center held by our heart with loving caring hands and then expanding from this center outward connecting with other essences creating a beautiful network of lights. It reminds us also of listening in to understand when we need accelerated movement and when it is time to slowing down and to look for a balance between the two. The alien looking creature tells us to bring out all parts of us as weird and wild they seem to create and fuel our joy of creation. We are always supported in our heArt creations by the universe that rejoices when we nurture our creative essence.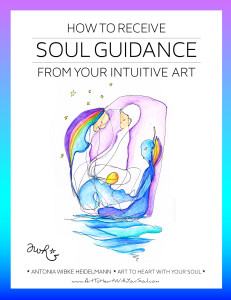 I've put together a colorful Guidebook for everyone who is keen to find out how to read and receive more insights and guidance from their Soul Art creations. It gives you some keys and prompts how to develop your intuition, your creative intelligence and get your "Art to Heart with your Soul" and vice versa 😉 to nurture your Essence and become a magnetizing presence in life and business. It also has many of my drawings for you to enjoy.
You'll also get the creative process video and the in-depth video reading of my Soul Art Channeled Drawing.
BONUS: All who sign up until May 31st, enter to win a 30 min free skype consultation with me to get support in how to receive guidance from their Soul Art. Exciting!