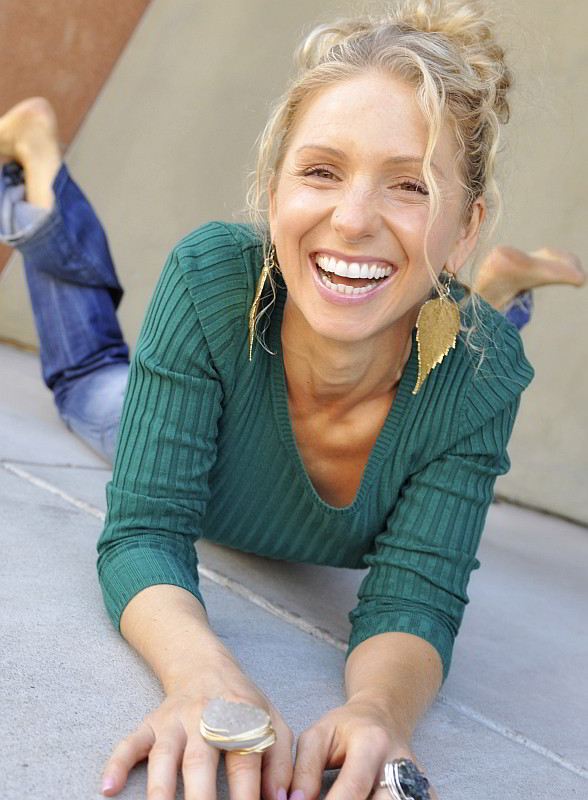 Debbie Lichter
A Tale of Two Heartists The Heartist's Way is a lifestyle, a movement, and an invitation for people to create, express, relate, live and make art as life's lover and muse. The Heartist archetype was founded and pioneered by two friends and fellow journey women, Jess Johnson and Debbie Lichter, who set out on an epic adventure to embrace life courageously, share intimately, and love whole-heARTedly, while creating a new pathway for joyfully, vunerably and creatively engaging with life.
About the Heartists Debbie Lichter is a women's empowerment and embodiment leader, a visionary jewelry artist, speaker and co-author ofThe Heartist's Way. She facilitates Heartist retreats and crafting circles, both nationally and internationally, which help women connect with their truest self-expression and their body's wisdom through a combination of jewelry making, song, healing work, movement and sacred adornment.
Jess Johnson is a speaker, artist, essence and embodiment coach, songstress, and a social entrepreneur. Founder of social change organization Jeans 4 Justice, and co-author of The Heartist's Way, she fuses her background and passion for story sharing, embodied leadership, creative expression and music with a deep devotion to people living a life that is free, fearless, and fulfilled.
Debbie Lichter's thoughts about Soul Art
Living is a creative art and we are all heartists, carrying with us a unique and vital elixir to add into the global melting pot. As founders of The Heartist's Way, it is our honor and our pleasure to contribute to the great cauldron of creation and inspiration with one-of-a-kind jewelry, written word, song, poetry and video, and to create platforms and live experiences that encourage others to reclaim and deeply connect with their unique heARTistry.
Urban Blossom Jewelry tells stories about our shared human experiences, weaving together ancients symbols, natural gemstones and precious metals into one-of-a-kind designs that at once make a bold statement and speak softly to one's soul. Each handmade creation is a raw, natural expression of love, and serves as a personal talisman reminding you to live raw, real and true to YOU.