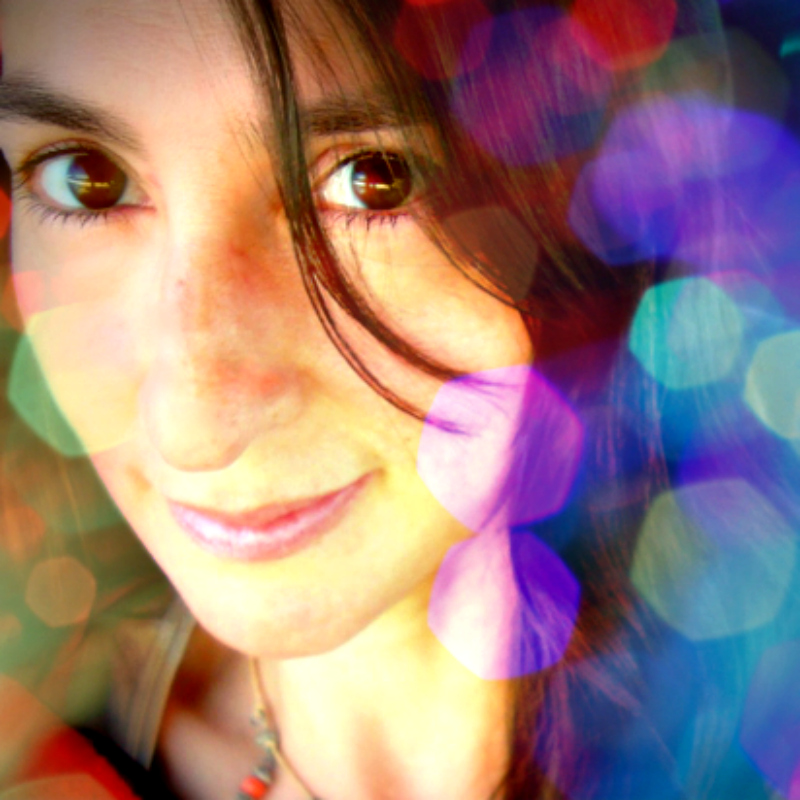 Sara Rainbow Soul
I am Sara Rainbow Soul, visionary artist, earth and sky walker, rainbow soul, creative dreamer in a constant dance of love and joy with life. In this Spiritual path through art, love and beauty, my inspiration flows from following my heart and my ancient wisdom, achieving with love and surrender a deep connection with Mother Earth, the higher and the inner realms. My Heart is like a Portal , a little drop of light, a rainbow messenger making the connection between the worlds, the realms unseen , and through that Portal, Magic happens and my Art comes to life… and that is what I can offer you: My vision of your true beauty, the beauty that your Soul reveals to mine. I would love to inspire and help you get connected with your soul, so you can accomplish a bigger vision of you, your dreams, your inner wisdom and gifts.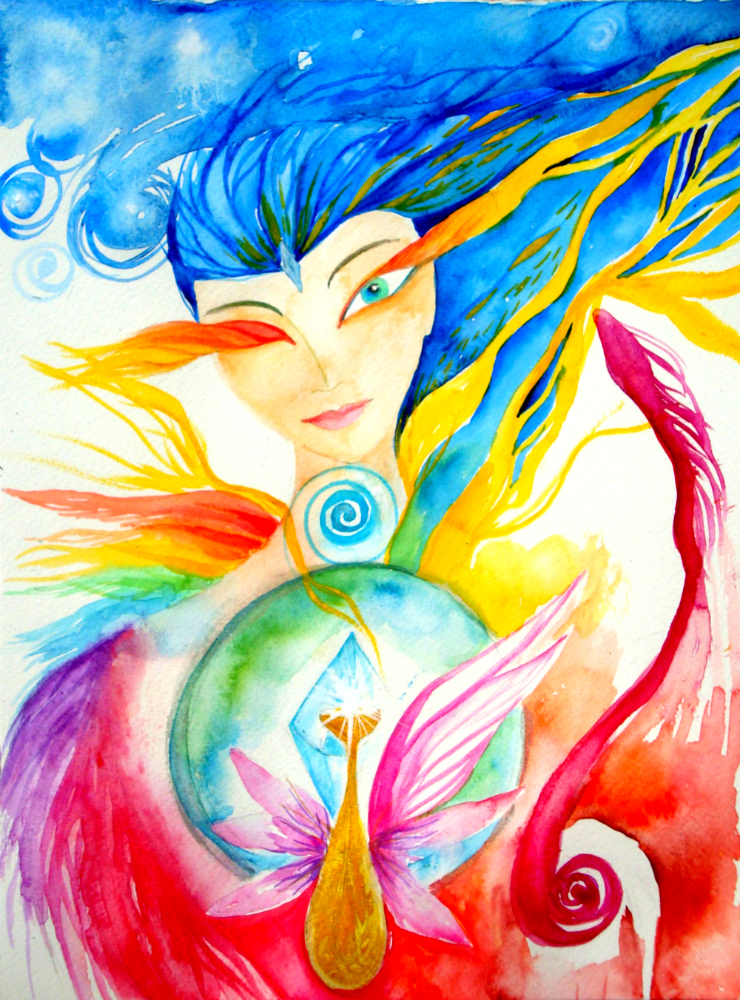 Sara Rainbow Soul's Soul Art
I've made the connection to channel through painting this amazing energy of Soul Art Day and touched, through Laura, the center of the Earth. Her Crystal heart was connected to Laura's, womb to womb, dancing and expanding in one soul, one rhythm, a thousand colors and infinite light. She is the connection, star messenger, in perfect balance between divine feminine and masculine.
The Golden Phoenix is the principal element, the source that keeps everything in place. She's rising and with the power of manifestation and creativity, is transforming the World through the Heart! This Phoenix is connected to us all celebrating this cosmic event. This energy is anchored in Earth's Crystal heart and it has the power of creating a new world, a new life. When all of us align, we can touch the Grail and true Alchemy happens, that liquid gold that it will change, burn, reconstruct, and forgive with strength and at the same time with sweetness a new you. The feathered Serpent rises from the left hand. The kundalini, magical and vital Earth's energy, lifeblood of the Creation and purifier Fire, announces the access to higher levels through vibracional elevation and expansion of consciousness. Everything is connected!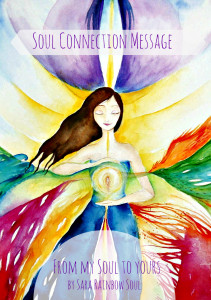 Every Soul Portrait begins with a Soul connection message. I connect to you and your Soul whispers me through images and symbols a message that is important to you in the present moment. This is my gift to you, that you'll receive as the first step to access the beautiful realms of your Soul!