What insights did Laura Hames Franklin receive from creating Soul Art?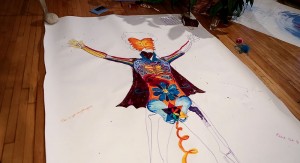 Life is always in motion, creation, movement. How often do we feel like we are half created when in fact we are in a perfect consistent evolution to higher and higher, greater and greater newness.
This super hero of light created herself and wants to tell you that even if you feel like you don't yet have legs for your vision- keep on keeping on. Because they will grow. Love creates in magical, bold ways.
A Free Gift from Laura Hames Franklin
When your Body & Brain are \"Online & Flowing\", everything you create will be too. As you step into your Soul Art Journey, the more quickly you can \'tune in\' to the Magic within, the faster & more clearly you will get your own unique answers.
In this 15 minute video lesson you will:
Relax Your Shoulders & move through all challenges with ease and grace
Balance Your Brain so your thoughts are clear, balanced & supportive
Activate Your Hydration & tap into a deeper flow & intuition
Relax Your Back and Liberate your Pelvis to ground your creativity and align your center
Connect Your Heart with a bigger wisdom so you can get your unique message
Comes with a Daily Checklist and Printable Booklet!
Click to receive 5 powerful tools to Dissolve Resistnace & Create with Ease by Tapping into the Magic of your Body
Laura Hames Franklin's Bio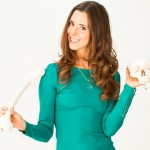 Known as the "Online Leader's Secret Weapon", she knows that true success is an Inside Job, and that no business owner or leader reaches their full potential without getting their whole Body, Mind & Spirit "On-Line". Laura's online video channel pushes boundaries while warming hearts, bodies, and lives around the globe with inspirational and practical videos that embody the 'inter-connection' of all things, while delivering daily miraculous results!
She is thrilled to create her own Soul Art Journey & inspire you to see the brilliance deeper within. Her advanced techniques that bridge the Science & Art of the Universe, Body, Mind, Movement, and Health will tune you in to your un-tapped potential so you can truly em-body success, and supercharge your Life, Body & Business.
Learn more about Laura Hames Franklin
Website: https://www.laurahamesfranklin.com