What insights did Jennifer Lee receive from creating Soul Art?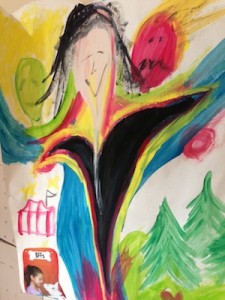 My Soul Art was a way for me to process through some chronic pain I've been experiencing. I love that when I let myself paint intuitively that anything can emerge, even when it is "ugly" or something that I don't want to be with. Even when my "mind" doesn't like the output, my soul knows that whatever showed up on the page is what needed to be expressed. The body mapping process certainly helped to surface my feelings of frustration and move through it. By acknowledging my physical and emotional experience I was reminded how important it is to continue to take care of myself, to give myself space, and to do things that nourish me (including spending time with my sweet dog who I went to circus dog training with that afternoon!). When I do practice self-compassion, I have much more capacity to be fully present in my life and to be more creative and productive in my business.
A Free Gift from Jennifer Lee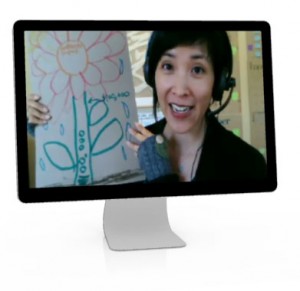 If you're a right-brainer like me, I bet you think best with some colorful art supplies in hand. That's why I'm happy to give you access to one of my most popular video classes where we use a right-brain, creative and visual exercise to help you grow your business and assess your entrepreneurial ecosystem. Plus you'll receive a bonus teaching on creating your left-brain quarterly moola goals. Don't forget your favorite markers!
Click to receive Inspired Action + Authentic Impact = Increased Income: Assessing your Entrepreneurial Ecosystem through Expressive Arts
Jennifer Lee's Bio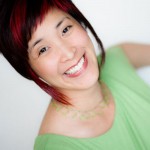 Jennifer Lee is the founder of Artizen Coaching and the award-winning author of The Right-Brain Business Plan: A Creative, Visual Map for Success. Her bestselling book has helped thousands of entrepreneurs around the world grow their businesses authentically and creatively. After spending 10 years climbing the corporate ladder and getting tired of living her dream "on-the-side" she took the leap to pursue her passions full-time. Jennifer has been featured in The Wall Street Journal, US News and World Report, Entrepreneur, Family Circle, and Cloth Paper Scissors Studios, numerous radio shows, and on ABC7 TV and partnered with Levenger to develop the Right-Brain Business Plan® Circa® Notebook. Jennifer received her coaching certification and leadership training through the Coaches Training Institute. She is also a certified yoga instructor and Expressive Arts Facilitator. She lives in the San Francisco Bay Area with her husband and sweet husky-lab mix.
Learn more about Jennifer Lee