What insights did Jenny Fenig receive from creating Soul Art?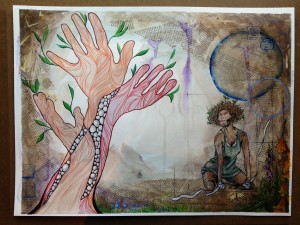 It was an amazing process! Here is the BIG insight I received: the more I simplify, systematize and sensualize my life and business, the more I align with the UNLIMITED flow of abundance, money and growth.
My Soul Art told me:
– My family will always be supported.
– I\'m RICH.
– My business heals the world.
– I will have the opportunity to meet with HUGE luminaries who will help me spread my message and fulfill my mission.
– I\'m on the right track.
– Simplicity = unlimited growth.
– Speak up.
– Focus on the results I get for my clients. Trust this.
– Be feminine.
– My life will continue to be beyond my wildest dreams.
– Anything I want, I can have.
– It\'s happening now.
– Share my gift, aim to serve + be full of faith that the unlimited flow of abundance is always coming.
A Free Gift from Jenny Fenig
The Soul Business Growth Kit (a $77 value!) contains two of Jenny\'s hottest products: a step-by-step CD \"Birthing the 6-Figure Business of Your Soul\" and an inspire-you-to-action eBook \"The Gutsy Goddess\' Guide to Vision Boards.\"
Stop second-guessing yourself, selling yourself short, holding yourself back, struggling with decision-making, and feeling overcommitted, overwhelmed and underappreciated. Learn how to give creative expression to your deepest desires in life and business, starting today with Jenny\'s Soul Business Growth Kit. It\'s time to share WHO you are in the world and cash in on your calling.
Click to receive Soul Business Growth Kit
Jenny Fenig's Bio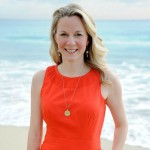 Jenny Fenig is a passionate woman, wife, mom, yogi and award-winning entrepreneur. After spending a decade climbing the corporate ladder as a communications executive and event producer, Jenny burned out and quit her high-pressure, six-figure job to become a yoga teacher and figure out how she could rebuild her life from the ground up (and never work in a cubicle again).
The corporate refugee eventually discovered the field of coaching, heard the angels sing, and got certified as a coach and mentor to gutsy women-on-a-mission. Her company Jenny Fenig Worldwide guides entrepreneurs and visionaries to find their purpose and build their business.
Jenny is passionate about teaching her tribe how to be smart, soulful marketers with rock-solid systems to make great money while working less. A true adventurer, Jenny loves that she can run her business from anywhere in the world.
Find out more at www.jennyfenig.com.
Learn more about Jenny Fenig
Website: https://www.jennyfenig.com