What insights did Alexis Neely receive from creating Soul Art?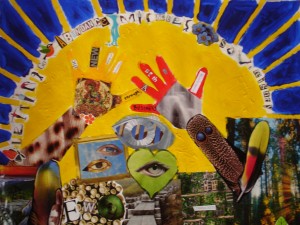 My partner Danielle Seville & I got clear that we want the Eyes Wide Open Life business to give people financial sovereignty & confidence to bring their Great Work forth and share it with the world.
We want to lead the New Story of humanity, and we believe that:
– The Universe is benevolent
– Our value is rooted in Sovereignty
– There is no need to hoard
– Credit is a tool to help your growth
– The new story is about letting go & coming together
– It's also about community
– We really do have an abundance of resources, and miracles
– Forgiveness & inclusion is where real strength is
A Free Gift from Alexis Neely
If you're serious about having a life and business that is in deep alignment with the truth of who you are, the reason you came here and how you want to be in the world, and puts exactly the amount of money you need in your bank account each month without worrying about where it's going to come from, this is the program for you. The Secret Is In Your Truth! This program retails at $497, and we're giving you a 100% coupon code as our gift to you. Just sign up at www.moneymaptofreedom.com/truth with coupon code: FREETOOL.
Click to receive Money Map – the Truth Telling Modules
Alexis Neely's Bio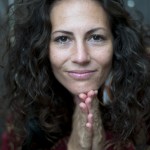 Alexis Neely is a truth-telling lawyer and entrepreneurial strategist offering a new economy perspective for personal finance and business decisions. She graduated first in her class from Georgetown law and quickly scaled the ranks of "successful" entrepreneurship, built two million dollar entrepreneurial endeavors, wrote her best-selling book and appeared on numerous top-rated television shows, all while raising her children as a single mother.
Today, Alexis has devoted her efforts to helping you put in place a new economy business model that is in alignment with your personal Money Map number and your unique Entrepreneurial Archetype while also building your business with a legal, insurance, financial and tax foundation you can count on.
She is currently working on her next two books, "Money Map to Freedom: Earning in Alignment With the Truth of Who You Are" and "You Are Not Your Credit Score: Myths, Lies & Legends About Money, Debt and the Credit System."