What insights did Jamie Ridler receive from creating Soul Art?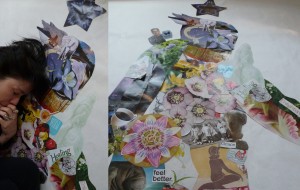 This year's experience with Soul Art was very different for me. I decided to enlist my sisters into this as a creative healing practice for my mom. As my mom was at the doctor's, together we lovingly tended her body map, adding flowers, healers, protectors, memories and more. This was a beautiful process and our mom know has this art as a tangible expression that we are with her.
The message I received from my Soul Art is that we are not alone.
A Free Gift from Jamie Ridler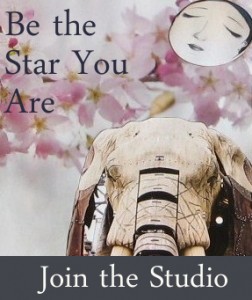 Engaging with our creative selves awakens magic in our lives – as you've seen when you created your Soul Art! Add to your creative nourishment by joining Jamie Ridler Studios and receiving a free How To Make a Dreamboard workshop, an e-book on dreams come true – and more!
Click to receive Awesome Creativity Inspiration Pack When You Join Jamie Ridler Studios – for free!
Jamie Ridler's Bio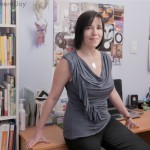 Jamie Ridler is a creative living coach and the director of Jamie Ridler Studio, a magical environment for bringing your creativity to life! From the much-loved Creative Living with Jamie podcast to the popular Sparkles e-course, from one-on-one coaching to inspiring creativity classes, Jamie's work helps women find the confidence and courage to discover and express their creative selves so they can be the star they are.
Learn more about Jamie Ridler
Website: https://www.jamieridlerstudios.ca