What insights did Heather Gray receive from creating Soul Art?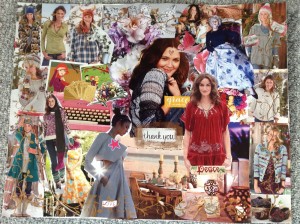 I am really happy with my Soul Art experience and how beautiful the art and its message turned out. My collage is about embodying and allowing the fertile female within me (and you) to emerge. Before creating this collage I wrote that I was ready to see a fresh and thriving version of myself and asked to be guided in creating this next chapter of my life. For the past few years I have done a lot of internal journeying – which is so important on our spiritual paths and evolution. But something in me is shifting and wanting to create more in the outer world. The collage really reflects this! The images represent to me the "fertile female" or the "gardener." These images feel very abundant and joyous. My insight is that this next chapter is about 'embodying' this aspect, allowing grace to unfold, and expressing gratitude for the abundance. It also reminds me to release, let go and shed old habits and beliefs that no longer serve this vision. I believe that as we each radiate our own light we help illuminate those around us. My Soul Art is a wonderful reminder to spend time in that joy-filled and abundant place.
A Free Gift from Heather Gray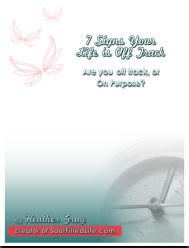 In this free Guidebook, you will discover:
• The exact signs to know if your life is off track.
• The best next steps for moving beyond "off track-ness."
• A fresh new perspective for being on track and soaring towards your destiny.
I've also included 2 bonus audios with your guidebook.
Click to receive 7 Signs Your Life is Off Track: Are you off track of On Purpose?
Heather Gray's Bio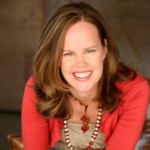 Heather Gray is the Creator of Soul-filled Life™ and has been coaching, leading workshops, and writing about personal growth for over 15 years. Heather loves working with individuals who are ready to shed old and limited ways of living life and stepping into whole new possibilities by exploring and following their heart-inspired ideas and dreams. She is the award-winning author of "Real Girl Real World: A Guide to Finding Your True Self" (Seal Press) and the founder of the popular "Soul-filled Cafe," (wwww.soulfilledcafe.com) a virtual gathering with expert coaches and innovative entrepreneurs.
Heather believes that:
• Meltdowns are golden opportunities.
• Just one inspired idea can change your life.
• The fastest way to heaven is your Soul's true path.
For more, visit soulfilledlife.com
Learn more about Heather Gray
Website: https://soulfilledlife.com