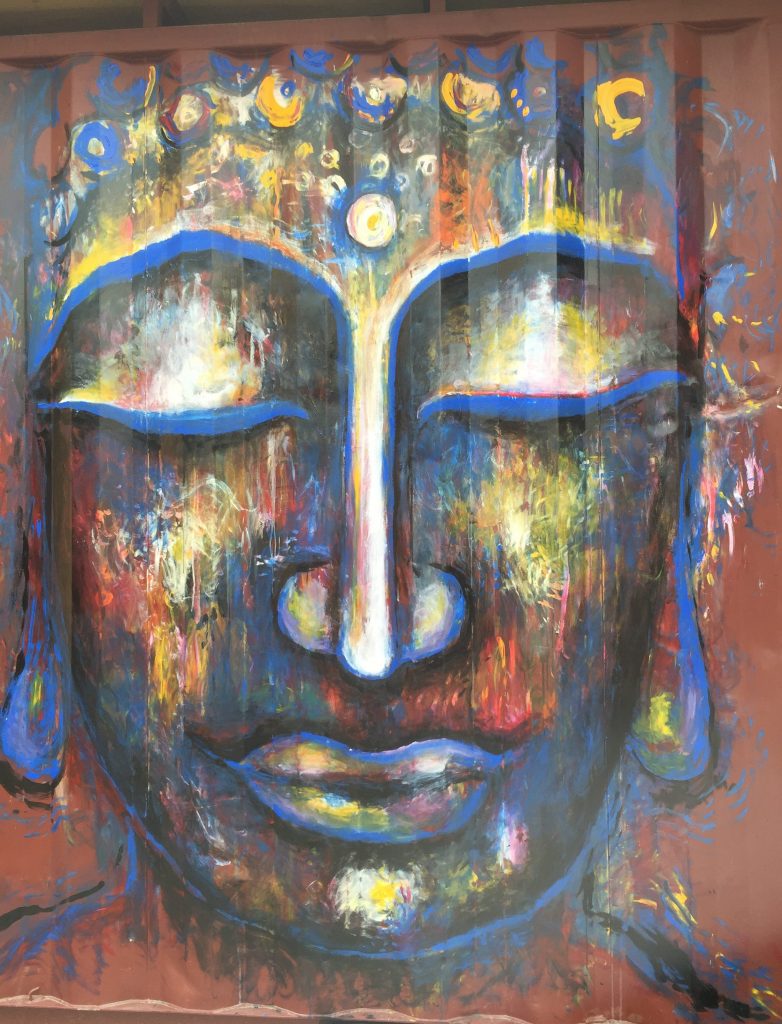 About Whitney Freya's Soul Art
I just painted this Buddha on the side of a shipping container retail space in Kathmandu! When the owner of the bar/ retail space asked me (spontaneously!) to paint in this predominant space during our festival I was honored (that he trusted me so much–we had just met) and scared (it is the focal point of their entire, super-cool, business there! For both of those reasons, I immediately said yes. And I let my soul take over! I painted with my hands, an old t-shirt and brushes–thank Goddess for the ladder–and finished it in under four hours! I've heard from them since that they feel the Buddha is changing, evolving and creating a new peace there. Art is alive–just as you are–and when you engage with your creative spirit in a dynamic and brave way, everything changes!
Whitney Freya
Whitney Freya lives her mantra "Life is the canvas of your soul." She uses your Personal Painting Practice to guide you to living as a Life Artist. She has trained over 170 of her Creatively Fit Coaches worldwide, had two books published on personal creativity, and taught at Esalen, Agape Spiritual Center in L.A., at Burning Man and international conferences worldwide. She is just back from launching Creativeness Fest in Kathmandu, Nepal, visiting schools in the earthquake zones, and trekking through the Himalayas. She lives in a magical valley in NE Oregon with her three teenagers!

Whitney Freya's Soul Art Journey
What does Soul Art mean to you?
YOU are your Soul's Art. I believe art making is the "rainbow bridge" that connects us to our infinite selves–our truest self.