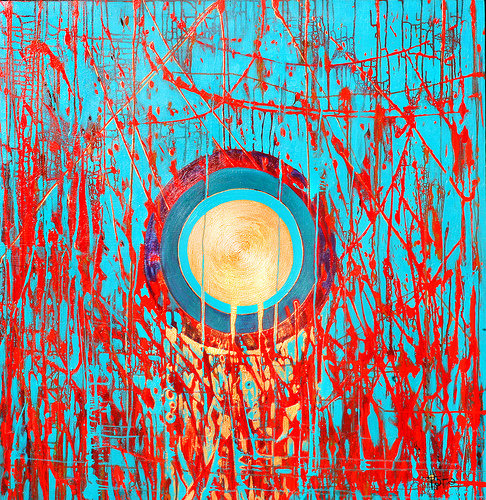 About Tara Shorey's Soul Art
My Art Practice has a life of it's own. In the beginning, I often set the space lighting candles and offering Cedar to my Canvas centering my mind and body. Writing a clear prayer for myself and my life for my work on the canvas. I often write a Love poem or words that help me with letting go even more with surrendering to the process. I often ask for help to get out of my own way so that I may Listen. I've been known to take many creative risks with my Artistic Process and sharing it with the World Community. Often never knowing what I will be painting. For me this is a beautiful and challenging practice of being in the moment without a plan. Sometimes fasting for 3 days and 3nights, allows me the focused discipline I yearn for. I sometimes find my inspiration to fly on an airplane, rent a car and packmy backpack with supplies and painting and photographing Natures Beauty somewhere out in the wild nature with myself or with a client. I've also Directed over 9 3D Live Painting performances on stage collaborating with other amazing musicians and Dancers throwing paint on canvas in front of an audience. These are some of the ways I like to start my canvas's. My work is about the practice, the discovery, the Innocence, the play, the patience, the self care, the deep listening, allowing myself to get messy, to keeping myself contained inside the lines, My art is not always about the end result but my approach to a blank canvas and to access all the feelings that are not always easy to access, nor do we allow ourselves the time. I like to live inside time. Hours could pass and I'm still going. My work has a life of it's own, and I am here to listen, to take risks, be willing to fail and start again, and simply show up and let my brushes dance themselves into creation. My movement practice is essential to keep the body open and free'd up, and out of discomfort. So I can go for hours. If I am lucky sometimes I have something to share. And sharing publicly is even a practice of taking a Risk of Bravery.
Tara Shorey
Tara Shorey grew up on the Coast of Maine, and found her way to San Francisco Bay area to follow through with her dreams as an Artist. Emersing herself in 18years of deep profound studies of Dance, Art, Performance Art, Healing Arts and Ceremony. Tara underwent an apprenticeships over the many years at the Institute of Indigenous Arts, 4year RedLodge Longhouse and that prepared her in profound Nature Initations. Tara has worked on 1000's of Body's over the many years and which has fueled her Inspiration to Paint as a practice and a way to discover, uncover, and recover the Creative Spirit. She has Directed 9 3D Live Painting Performances called Dancing Across the Canvas which includes collaborations with talented Musicians, Dancers and inspiring her audience. Tara also developed a greeting card line called Lovebirds and is finishing the final touches of her children's book. Lucy and the Magic Dream Garden. Tara currently works with clients outdoors in nature and her private Art studio offering Painting into the Wild art and embodiment sessions. Her work can be found in Corporate offices and homes in the Bay area and East Coast.

Tara Shorey's Soul Art Journey
What does Soul Art mean to you?
Soul Art to me is giving yourself total Permission to step out of time and allow yourself the deep listening journey of Life and your Relationship to your Creative Spirit and the Beauty that surrounds you! ~*~ Tara Shorey