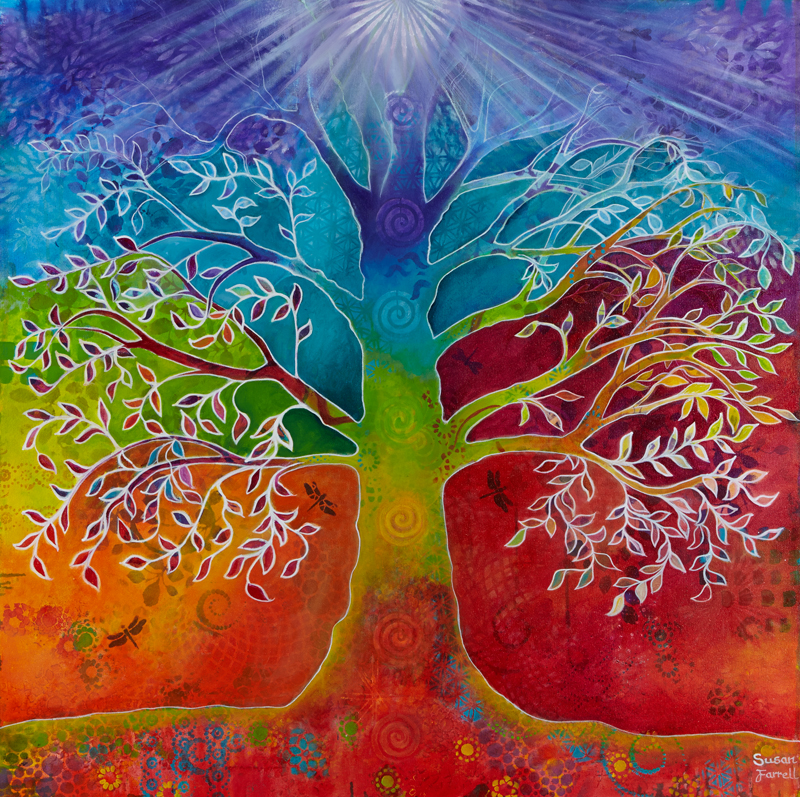 About Susan Farrell's Soul Art
I have painted all my life. I have always been inspired by animals, birds and our beautiful world around us. My subjects come to me in dreams, meditations or a particular animal or bird will keep popping up everywhere on my walks, media or even outside my window. I love bright colours and always add a touch of magic to my subjects! I also love teaching and inspiring others to become creative and use their intuition. I never get tired of watching how a student can evolve through my workshops. They just don't believe they have the ability to create a painting but with the simple techniques, using stencils, layers and loads more, they discover that they can indeed create something beautiful. I am so lucky and honoured to be able to live my passion by teaching what I love!
Susan Farrell
Susan Farrell is an Intuitive Artist/Teacher specialising in Healing/Visionary Art from Rye, Victoria, Australia. She is the creator of the "Serendipity Intuitive" Workshops, which she teaches all over Australia. She launched the Serendipity E-Course in 2015 with Students from all over the World participating. She is currently working on the Chakra Tree of Life E-Course which will be launched later in 2016.
Her mission in life is to inspire as many souls as she can, to start painting & creating! It is her belief that everyone is an Artist!
Susan Farrell's Soul Art Journey
What does Soul Art mean to you?
I believe that "Soul Art" comes from within. I also believe that everyone is born with the ability to connect to their intuition and be able to release their creativity. To be able to live a holistically balanced life it is so important to be able to connect to our inner muse. It is my mission to spread creativity all over the world!