International Soul Art Day Gallery
Jennifer Blumenthal
Human Spirit Guide from United States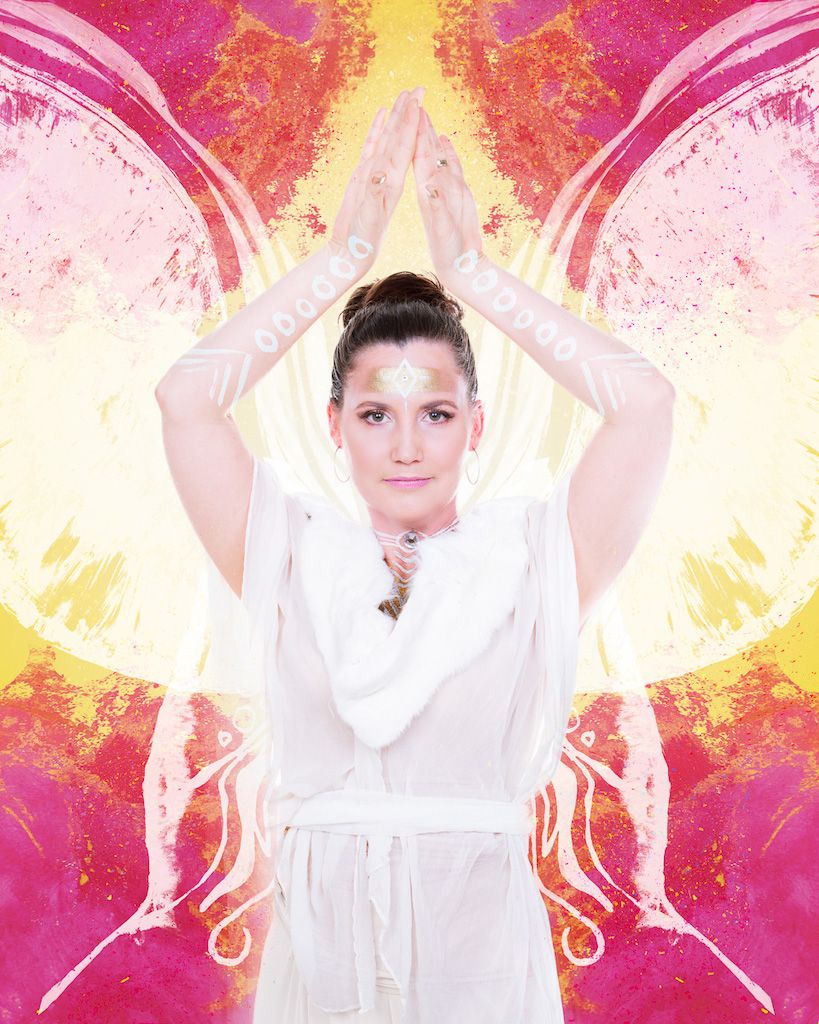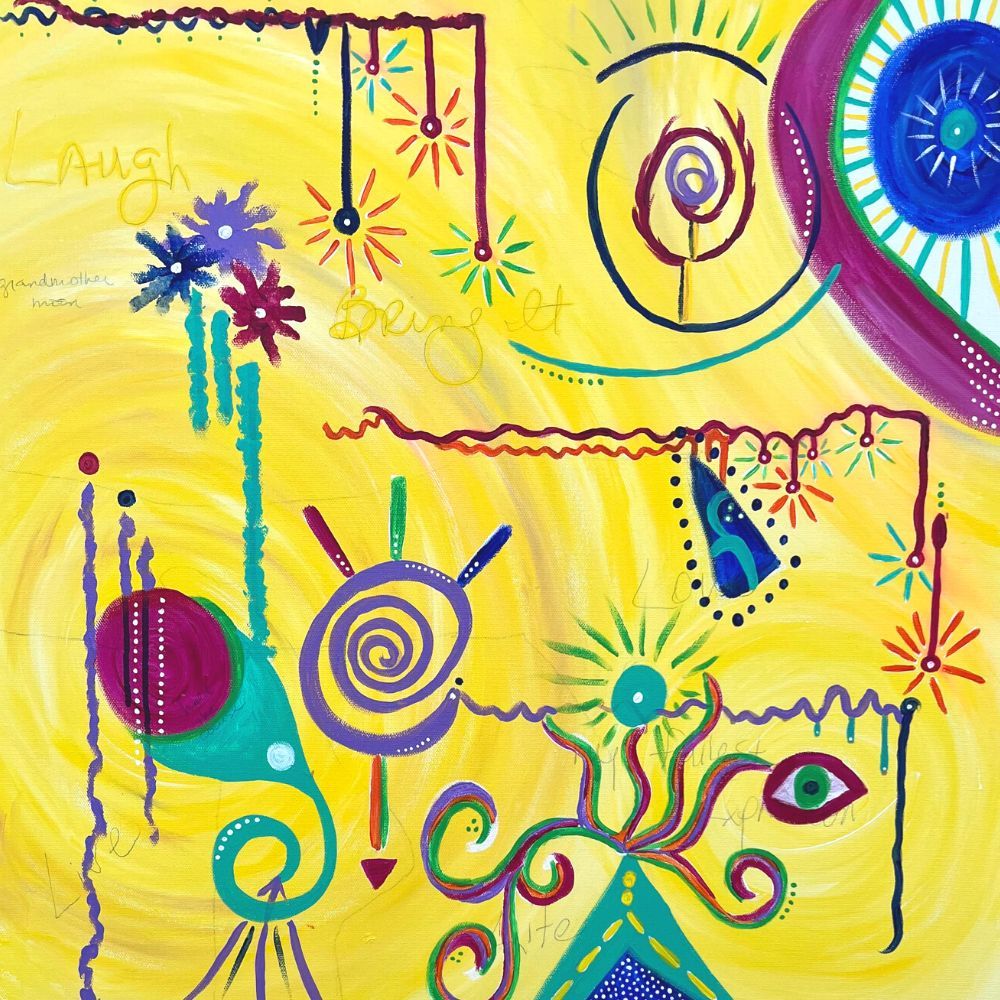 What Inspired you to do a Soul Art journey?
Soul Art has become a part of who I am and how I move through the world. I use Soul Art journeys for my own journey and with my clients. I love the vortex of energy created on International Soul Art Day and wouldn't miss the chance to be a part of that.
How would you describe your creative process?
Completely intuitive! I don't think about it – just feel: what color next? What wants to come out of the end of my paintbrush: a slash, a shape, a drip, a squiggle, a smear? Yes, do that!
What insight did you receive from your Soul Art?
"You'll see!" There's literally a squiggle then and then an eye. The squiggle spells out "you'll" and the eye says "see." The insight is that the hard work is paying off and there is a blossoming that's beginning to happen from the seeds I have planted, yet there's still so much mystery. Just keep taking the next intuitive step forward, and the next, and the next. My reward is waiting and it's going to be a good one!! The painting says keep going and you'll see!
What is the most important thing you would like to share about your Soul Art experience?
I introduced Soul Art to a friend for this year's Soul Art Day. She's someone who normally plans out her art and already knows what she wants it to look like in advance. But she was open to the intuitive process and going with the flow this time, and I watched her giggle with delight the whole day as she was letting her art unfold. I could see the blossoming of new beginnings for her as the day went on. She was completely delighted with the process and her art at the end! This is exactly what I experienced when I first started Soul Art and I now love to share that experience with other people. It moves and expands you in ways that nothing else can.
Share this inspiring art with your friends!