Shiloh Sophia
An amazing artist to inspire your journey
Shiloh Sophia's Soul Art Day Interview
Why have you chosen the artist path?
I was raised with two mamas who were artists and they just treated me as if I was one all of my life. At a few points I considered other options for my career – but nothing seemed to make sense. Being an artist allowed me to express my fullest self-expression as a human being.


How would you describe your creative process?
My creative process is called Intentional Creativity® and is an approach to making art where love is at the center. Whatever we are making we are infusing it with our love and awareness. When we focus our intention on our craft, our craft changes and it changes us. So whether I am writing a poem or painting a painting or throwing pottery, what matters to me goes into the art. I also really believe in the scientific aspect, where the matter of the art is literally changed by the power of my energetic intention.


What do you want people to know about your art?
I mostly want people to know that everyone is creative. That each one of us has gifts to express. Art allows the inner world of ours to be expressed and come to life. My art represents spiritual moments, almost like phase shifts. If we could see what was happening around someone in their field – when they were falling in love or having a spiritual epiphany – what would that look like? My paintings demonstrate the sacred yet temporary moment. Most of my paintings are connected with lovers, the feminine, Mother Life, and our relationship with ourselves and one another.

More inspiration from Shiloh Sophia
Infinity Muse
Enjoy a complimentary class with Artist Shiloh Sophia to access your Inner Muse by creating a coherent field to receive fresh wisdom about your life path.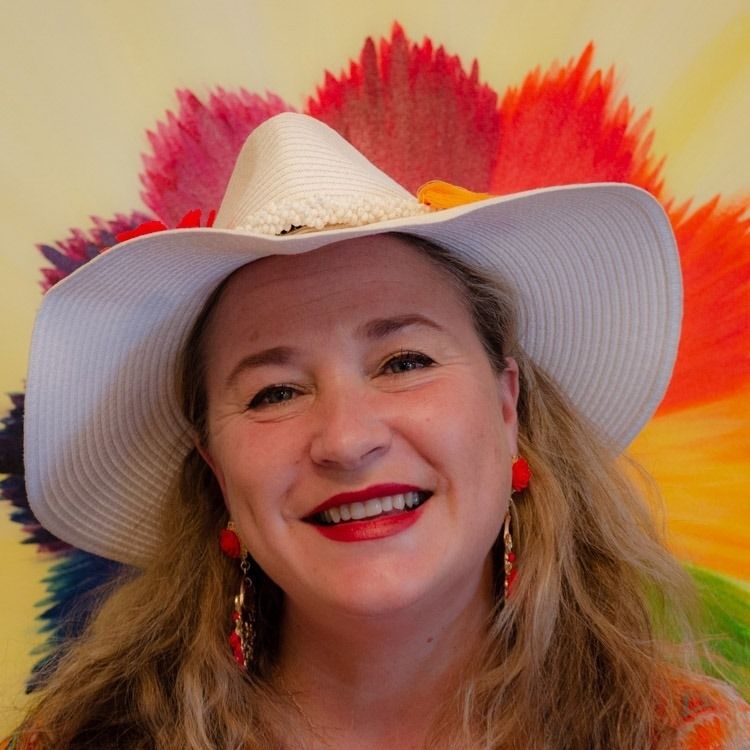 About Shiloh Sophia
Shiloh Sophia lives life as a great adventure narrated by the creative fire of her Muse! For the past 25 years, she has dedicated her life to the belief that self-expression is a basic human right and shares her message with tens of thousands around the world through her revolutionary education, focused on art as a pathway to healing and transformation called Intentional Creativity®. She is the Curator and Co-founder of MUSEA: Center for Intentional Creativity®, with locations in Sonoma and around the world. Shiloh Sophia says "I believe making art with intention combines the best of healing and recovery through science, embodiment and mindfulness​"​. Most mornings she can be found having tea with her Muse, pouring over quantum physics​ and sacred texts in the Red Thread Cafe with her husband Jonathan. www.shilohsophia.com www.musea.org