Fleur Royale
An amazing artist to inspire your journey
Fleur Royale's Soul Art Day Interview
What does it mean to be an artist to you?
To me being an artist means living life consciously. Seeing the beauty around and within us, and being able to fall on the floor and say: "I don't know, please help".
Being an artist is about clearing the blocks inside, so life can use us in ways we couldn't have imagined.
It's someone who walks the path of truth and uses challenges to rise to the stars. An artist expresses truth and is able to let something beyond themselves shine through.
And by doing so touches, in some way, the hearts and Souls of the people around them.


How do you move through challenges that come up in your creative process?
I've learned to face the challenges that come up in my creative process. I sit with them and allow them to drop off in their own timing. Of course, I don't always succeed. Watching the tendencies to run away or numb, for me, is part of moving beyond them. As much as possible I give space to whatever challenge shows up in front of me, from there, I'm able to pick up the pieces and take a tiny step back into the creative process.


What is your art about?
It's about finding our way back to the simple joy and beauty of being alive. It's about reminding women to reconnect to a deeper place within themselves, where they're already powerful, worthy and absolutely amazing.
Through simple rituals, meditation, stillness practices and Sacred perfumes women can get back in touch with their own innate beauty, inner wealth and fierce grace.

More inspiration from Fleur Royale
9 Rituals to True prosperity
The Femme Royale rituals guide supports women to feel held, loved and empowered. The 9 rituals to true prosperity will assist you to tap into your inner riches and shine your light into the world.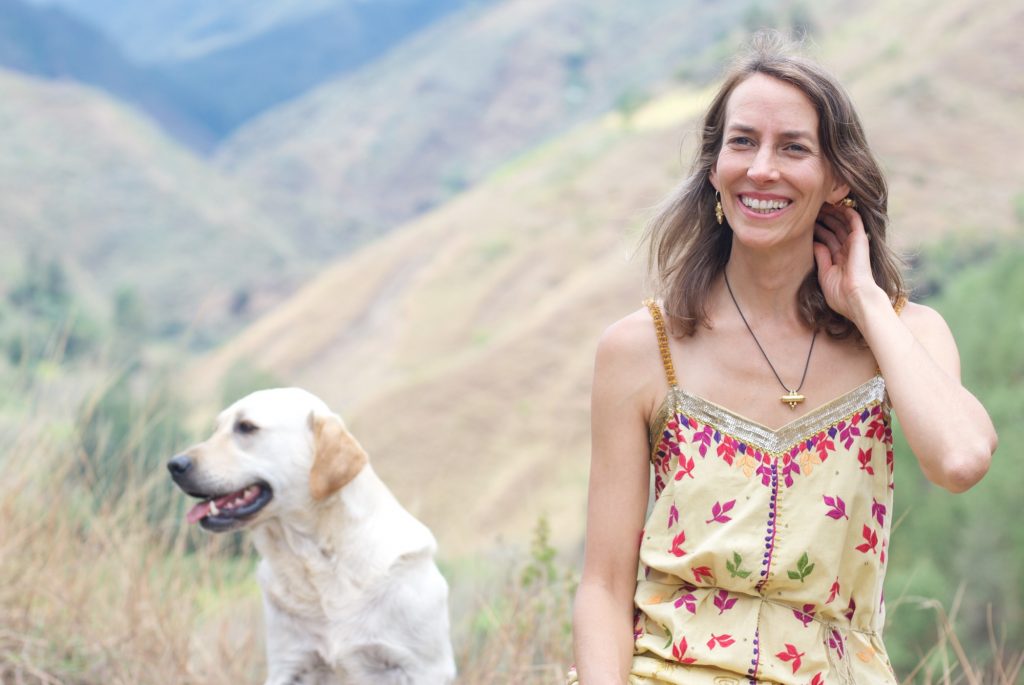 About Fleur Royale
I'm Fleur Royale and mother of four amazing Souls. They show me daily where I still carry resistance and how I need to grow myself up in a deeper way.
About 10 years ago I decided to pack my bags and move to South Ecuador, following the call to live closer to nature and emerge myself and my family in its wisdom. Mother nature in all her beauty has inspired me in my work as a Women's Empowerment Mentor. I'm also a Conscious Parenting Coach and Natural Perfumer. I assist women to prosper being themselves, using the Femme Royale phases of Root-Nourish -Prosper based on the principles of nature.
I was once too shy to even walk into a room, let alone speak my truth and shine my light. All I wanted was to curl up in a corner and be totally invisible.
That's why I'm so passionate about helping women to release the blocks that are in the way of their own authentic power and magnificence. I love assisting sensitive, creative Souls to cultivate their inner worth and beauty so they can rise up and bloom.