Whitney Freya
An amazing artist to inspire your journey
Whitney Freya's Soul Art Day Interview
When did you know you were an artist?
What I love so much about my journey home to my artist self is that i grew up a TOTAL wanna be artist. When I opened my first bricks and mortar art center in 1996, inspired by the idea of awakening the Life Artist within, I had never painted on a canvas. I learned alongside my students. It was a magical unfolding and reclaiming of my most authentic self.


What inspires you?
For me, the inspiration has always come from the opportunity we each have to use our Sacred & Personal Painting Practice to guide us into new levels of creative living. Art making has a very practical side and i get most excited when my clients make leaps in creating a LIFE that lights them up, that is a reflection of their authentic self BECAUSE of what they have learned about themselves at the canvas and the change they have practiced while painting. Perfectionists practice painting more wild and free and before they know it they are able to CHOOSE when to allow their perfectionism super power to assist them or when to choose to be wild and free. Ultimately it is about aligning with the truth that you ARE creating the art that is your life in each and every moment and learning to so intentionally. I am also stepping into new ways to serve creative women entrepreneurs. There is power and abundance that wants to be at the fingertips of creative business women so that we can be the leaders in creating the new eARTh that are desperately needed.


What do you want people to know about your art?
My art is my medicine. It is where I go to create into my physical reality the energy that I want to expand in my life. Each painting is like a magic spell with words of intention, sacred symbols and frequencies encoded into the layers. Each painting is a personal journey. They create portals through which I can connect to and align with the future self I am calling in. And this painting practice is available to everyone. It has nothing to do with having "talent" or "skill." It is about providing yourself with time and space to fully remember that you are here TO create. Gah! I love this soul mission of mine SO much!

More inspiration from Whitney Freya
Online program: Your Magical Creative Awareness
We all get stuck…
It is part of the creative process. Resistance is real.
The difference between highly creative people and others is how long it takes you to move through the resistance.
Do you camp out with your perfectionist self, or pull up a chair and serve a big cup of java to your inner critic?
OR do you give the part of you that can feel like an impostor, unqualified and inexperienced, a high five and keep on creating?
With CREATIVE AWARENESS you can move through the resistance with ease.
Join me in my new studio to explore a matrix that was given to me that unites the "shade" of our resistance with the chakras, colors, sacred symbols, mantras and more!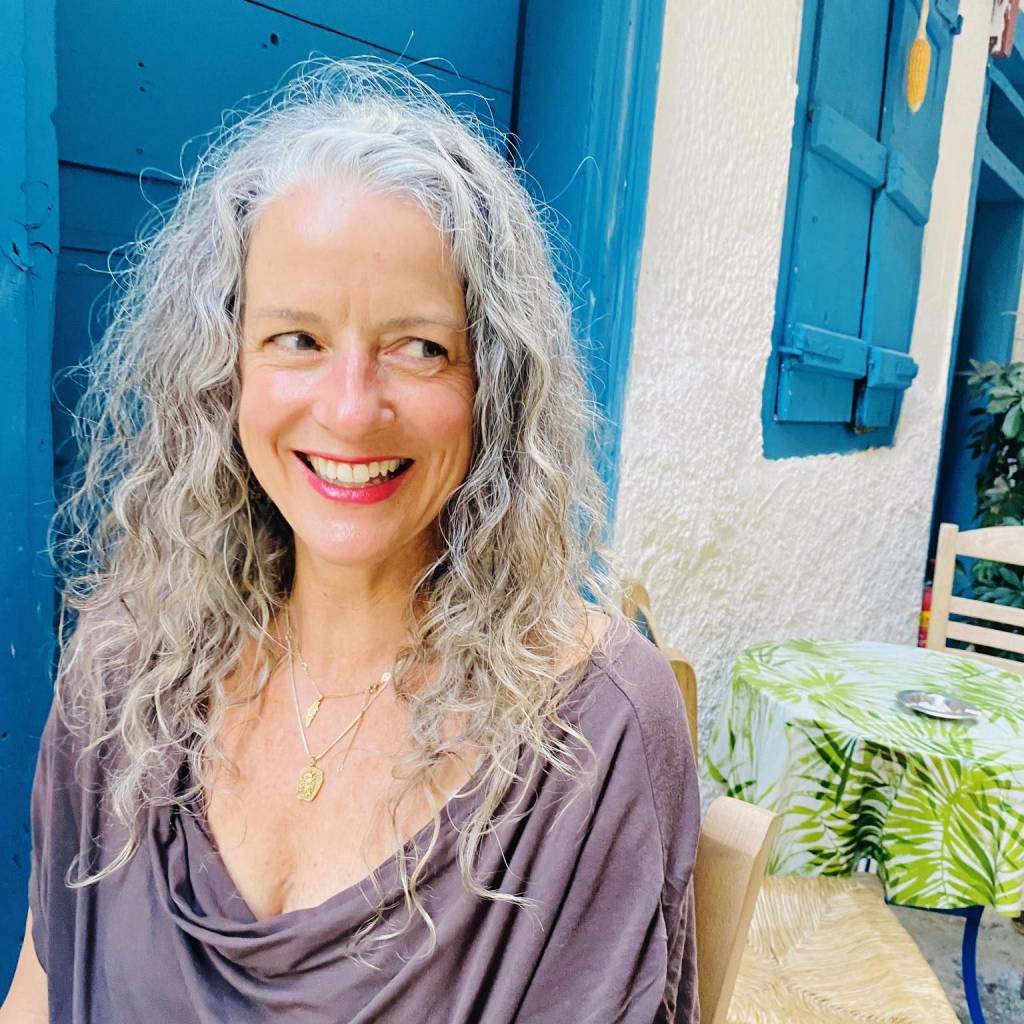 About Whitney Freya
Whitney Freya has been a trailblazer in the soul-full art orbit since 1996. She has four published books on new paradigm creativity, her latest is 30 Days to Unstoppable, Be the Dream Made Visible. Her online certification training has created 500+ Creatively Fit Coaches worldwide, a dynamic community united in their commitment to awakening the creative spirits within as many people as possible. She hosts in person retreats to supplement her online programs. Receive the full spectrum of possibility at WhitneyFreya.com.