Dr Marie Mbouni
An amazing artist to inspire your journey
Dr Marie Mbouni's Soul Art Day Interview
What does it mean to be an artist to you?
This question reminds me of this quote comes by Paulo Coelho "Everybody has a creative potential and from the moment you can express this creative potential, you can start changing the world."
Being an artist is allowing myself to be a channel for the Divine and for my soul. I know that I came here to serve and bring specific codes. And being an artist allows me to share and for my iconic essence. Because my truth implies that I am the code, I am the question, I am the answer, and this can come through my art.


How would you describe your creative process?
I would describe it as shamanic and energetic. I start by creating sacred space, blessing the canvas, blessing myself, so that I become a pure clear channel. I continue with a short meditation visualization., after that I « transcribe » what I have received in the form of words, poetry, song or movement.. Then I let the colors themselves chose to be on the canvas, not following any rules, not keeping myself in a creative box. And I let what wants to be revealed come through. My paintings are offerings.


What is your art about?
My art is about freedom to be, freedom to love, freedom to be loved, becoming the beloved of you, and the Divine.
My art is a journey of unconditional acceptance, deep forgiveness and authenticity. My art is about becoming the observer, and using art as an energetic sword to shed lies and to unlearn patterns. My art is a space of ultimate choice where we get to release agreements and attachments that do not serve anymore. A'Ho!

More inspiration from Dr Marie Mbouni
Tapping Into Your Intuition
Tapping into your Intuition
You have intuition, but have you been using it?
Have you been training it?
In this eBook, you'll discover more about
intuition, how to develop it further, and how to
use it effectively.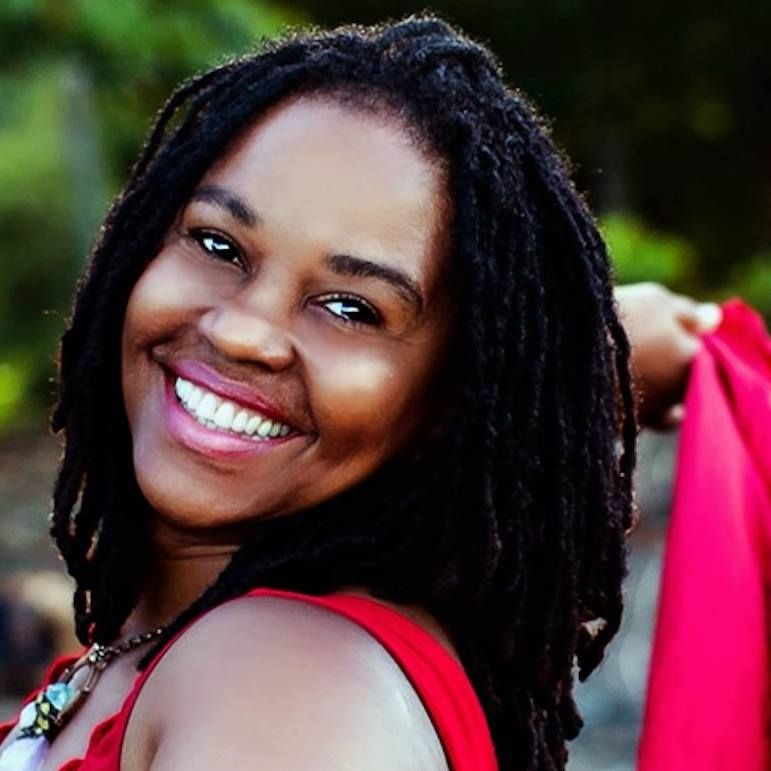 About Dr Marie Mbouni
Dr Marie is a Soul Shaman, Energy Healer, spiritual coach and facilitator of sacred ceremonies. She is a leading expert on helping high-performing leaders, business owners, founders and creatives get reconnected and centered to achieve holistic success, alignment and joy. She is the founder of heart leadership and the super creator method.
Marie is a bestselling author & speaker with a background in Western medicine as an MD anesthesiologist, and Eastern medicine as a lifelong intuitive and channel. She is a modern mystic and multi-dimensional spiritual guide in Energy, Creativity and Shamanic healing.
She has shared the stage with Don Miguel Ruiz & Deepak Chopra. She has been featured on NBC, ABC, CBS and Fox.
Marie is committed to getting her message of love and reconnection with as many people as possible. A philanthropist, Marie is passionate about sacred reciprocity and giving back to help the world evolve into a better place.
Marie is available to partner as a guide and coach with conscious entrepreneurs, business owners, creative visionaries and evolutionary leaders wanting to step into their greatness, creativity, magnetic power, and purpose so that they can lead from a place of heart-centeredness and deep intuition, in order to experience lasting and holistic success.