Janine Landtwing
A Certified Soul Art Guide to inspire your journey
Janine Landtwing's Soul Art Day Interview
What does it mean to be an artist to you?
Being an artist to me is practicing trust on a daily basis. It is diving into the unknown again and again to experience things from different angles and to create from a new, fresh place. It is expressing and showing new perspectives and providing space for new worlds to emerge. Inspiring change and transformation. Contributing my uniqueness to the whole, co-creating beauty.


What inspires you?
I am inspired by many different "things". It might be my physical condition, my body speaking to me, or an encounter with an animal. The sounds of nature, my own dance naked through my apartment, a laughter of a stranger in a train… What I love especially, though, is exchanging my thoughts, my emotions, my visions with my beloved and being reflected as well as receiving additional new inputs and impulses, leading to more inspiration…


What is your art about?
My art is about connecting the depths and the heights of being and (co-)creating renewal out of it. My art is alchemical. It is alchemy from my soul.

More inspiration from Janine Landtwing
Get inspired by and/or be part of global art projects
Find out about past, current and future projects out of the Soul Alchemy Lab. There is always the possibility to join and co-create. Find out about the latest co-creations and receive your own original art piece or one of the Wisdom Card Decks which were created in the past 2 years.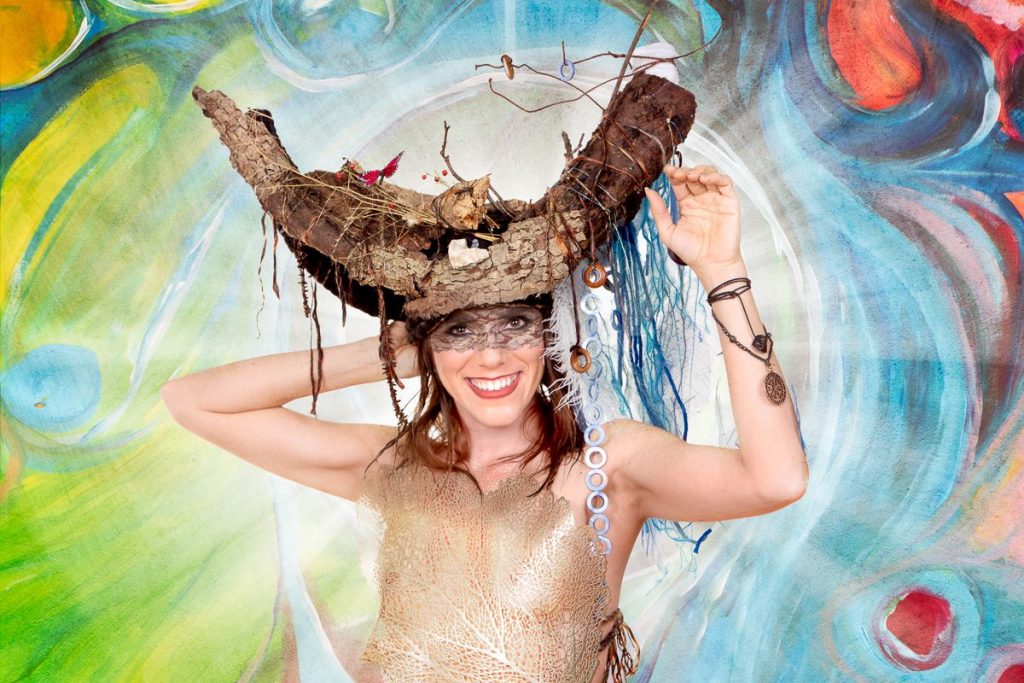 About Janine Landtwing
My mission and the purpose of Soul Alchemy is people experiencing their uniqueness as medicine for themselves and for the whole. It is about wholeness, connection, co-creation and building and bridging (new) worlds through the alchemical forces of combining the different elements of our being. My mission is offering space to experiencing and living sovereignty. Us being ourselves more fully every day is enabled through living, embodying and being our arts and expressions. Soul Alchemy helps to untangle from the beliefs of needing to achieve something, to accomplish something or to become someone special. Soul Alchemy helps in navigating the different ways of «simply» being and of embodying our uniqueness (which is our inspiring medicine for ourselves and others) and sharing it with the whole. Rediscover the joy and lightness of the art of contributing to life and love by being yourself.