Shelley Klammer's Soul Art Day Interview
What shaped you as an artist?
Twenty-five years ago, I experienced a period of extreme family loss. When five members of my family died suddenly, my creativity greatly intensified. For a period of six months, my soul came powerfully to the forefront. I was in a visionary state.
For a strangely blessed period, I did not care what anyone thought of me. My social mask fell away, and I felt no fear. Only love was present. During that period, I created visionary art. I went on long walks and just followed my feet all over the city to see where they would take me.
I remember distinctly when my awakened state suddenly stopped. After six months, as I settled back into practical day-to-day functioning, I could feel my emotional depression coming back into my body with a great big thud.
While I briefly experienced a visionary state when I was 30 years old, the period of my thirties was focused on working through my shadow self through my expressive art and writing. After ten years of expressive shadow work, I started to share my creative experiences of emotional healing with others.


How would you describe your creative process?
At different periods of my life, I have explored a wide variety of art and writing practices. Starting out as a high-end gallery artist in my twenties, I was initially only concerned with design and aesthetics in my paintings. After, I experienced a crisis induced visionary state when I was 30 years old, I thereafter created my art spontaneously.
In my thirties, I filled many sketchbooks with intuitive drawings that showed me the shadow parts of my being. In my forties, I mostly created paper and digital collages to identify and dialogue with my inner child, inner teen, and younger adult aspects that were stuck in sadness, anger and fear from the past.
Most recently, I have felt drawn to paint abstractly. Abstract painting, for me, is a practice of expressing a larger awareness that is free from thought. No longer needing to sort myself out psychologically and emotionally in such an intense way, I feel freer to quietly meditate with paint. With no thoughts of the past or the future, abstract painting is my new presence practice.


What do you love about your art?
Spontaneous art and writing practices have enlightened my life. Creating spontaneously provides a "symbolic emotional release." As spontaneous painting teacher Susan Bello explains, "Through the living symbol the Unconscious gradually reveals messages from a higher consciousness. Symbols are representations of our greatest selves in seed form. They hold our potential."
As a psychotherapist and expressive arts educator supporting women to heal depression through self-expression. I am unabashed in my enthusiasm for the power of spontaneous art to heal emotional pain, enlighten mental darkness, illuminate higher possibilities, and claim the very best of what we authentically are in the world.

More inspiration from Shelley Klammer
Visionary Art Cards – Mini Course
This free five-day art challenge will support you to create a series of visionary art cards that will help your brain to anchor a healed and inspired vision of yourself.
Using the principles of neuroscience combined with visionary art and affirmative writing, you can resculpt your brain away from the unconscious habit of depression and create a joyful future!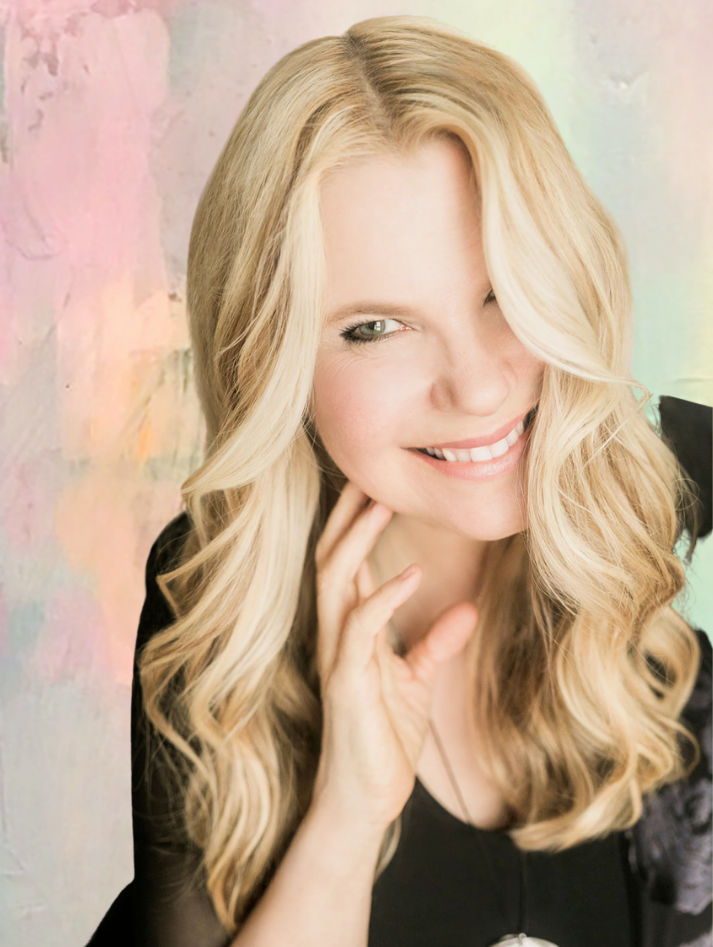 About Shelley Klammer
Shelley is a Depth-Oriented Psychotherapist and an Expressive Arts Educator with the International Expressive Arts Therapy Association. Shelley supports emotionally overwhelmed women to heal depression through expressive art and writing practices.