Juliette Whelpton
A Certified Soul Art Guide to inspire your journey
Juliette Whelpton's Soul Art Day Interview
What does it mean to be an artist to you?
My life is art. The way I write. The way I speak. The way I communicate and the way I express myself. Every project I do is a form of art. The food I make and the music that surround us. Being able to experience the beauty and nutrition provided by nature is art. Connecting and listening to the wisdom of animals is art. The way I manage my businesses and my restaurant are art.
Integrating different aspects and ecosystems is an art.
Being mindful is art.
By being in a creative state and flow all aspects of life become art.
My future is a beautiful canvas waiting for me to use colourful paint to create. I dream in colour.


What inspires you?
I am deeply into my feelings. And that is my inspiration! When experience feelings intensely it has to be channeled in an effective manner. When one block out one's feelings it often lead to psychosomatic symptoms and depression. The "soul art" process helps one to make the emotions and feelings, that is difficult to articulate in language, tangible and to channel it on a creative and positive manner.


If your art could talk, what would it say?
"I am your mirror. Within me you will not only see the true essence of your soul but also hear to answer to those questions you seek. All those answers are there within yourself, reflecting through me. Look well as I will show you the portal hidden within you to the path of your journey to wholeness."

More inspiration from Juliette Whelpton
Creative Wellness Retreat
Weekend wellness retreat of self discovery in nature, with a herd of horses, art, writing and tasty plant based meals.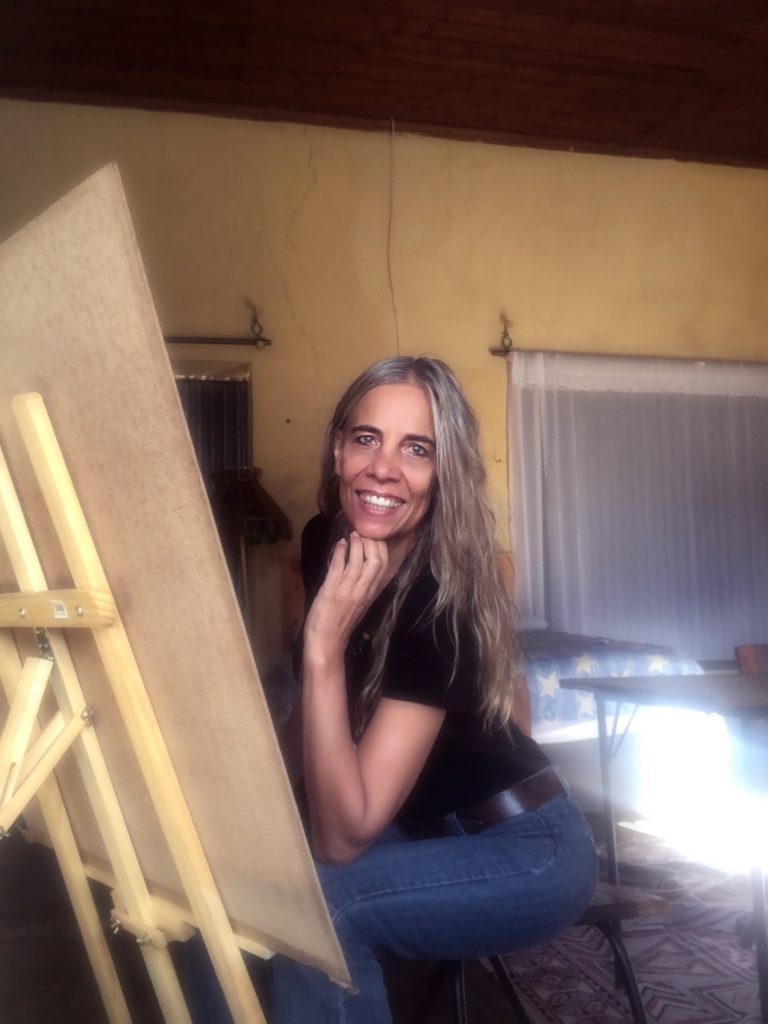 About Juliette Whelpton
Juliette Whelpton works under the umbrella of Wellness. She is a registered 'Specialist Wellness Counsellor' and 'Soul Art Guide'.
Her base is the Karoo Artist's Café in the beautiful historical Karoo town Philippolis. She focus on international Wellness Tourism where she facilitates and guide tours and programmes combining Art, Nature, Horses, Culture, Heritage, Writing and healthy plant based food to provide a sensory experience to the participants.