International Soul Art Day Gallery
Yaelle Schwarcz
from Australia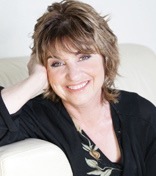 What Inspired you to do a Soul Art journey?
I was integrating information from my previous soul art journey, which gave me a broad perspective about being enough. Once I was able to see how many untapped qualities I have inside me, I experienced a huge amount of frustration about not being able to get my gifts out into the world and I felt drawn to understand it at a deeper level.
How would you describe your creative process?
My intention: Guide me to bring my gifts to the world. After walking and meditating in my favourite redwood forest, I realized that I wasn't valuing myself enough and so this time it was important for me to use good quality materials and go big as a message to start expanding beyond my pattern of playing small. It was also time to start including the sacred more in my journeys than previously. So there were many rituals. But first I needed to see what was holding me back. With natural material collected from the forest as witnesses, I furiously wrote all the beliefs and fears holding me back on a large piece of paper on the wall. Then on top of them I began to affirm in bold letters how I wanted them to be replaced. All the while I had the urge to use sound and movement, which seemed to stir and then break up intense feelings throughout this and the entire creative process. I was moved by the electrical energy coming from my heart chakra. It manifested on the canvas like squiggles that formed into fire, snakes, branches and roots. Each felt like it had a purpose and knew its direction. More than previous soul art journeys, this one was visceral. I felt everything. I felt the power rising in me and I was on fire and after a couple of days felt burnt out and needed to leave it while I rested. When I returned, I was happy to continue but at a slower pace. Throughout the whole process, memories kept arising and I was able to see things from a different perspective with a new level of understanding about my worth.
What insight did you receive from your Soul Art?
I feel this piece has many layers and will continue to speak for sometime but for now I come away knowing that there's a fire in me that wants to reach many people through my creativity and it knows the direction and how to do it. At the moment it's wild and out of control because I haven't connected to the wisdom of the heart. Magic happened during the process and I realized that the heart has a power that can bring to it what it needs. Still there's a part of me that doesn't trust and has internalized the views of naysayers and dream-takers. But my heart wants to create magic. As long as I keep going back to the past then this enormous inner fire will consume me and then I won't have the energy to carry out what I want to do. But if I turn to my senses and develop a relationship with my higher self and creative spirit then the fire will turn to passion giving me energy rather than depleting me. I've delayed doing the upper chakras in the certification for a year or so and I'm now ready to start my third eye chakra by 18th June as a way of developing, not dousing my fire.
What is the most important thing you would like to share about your Soul Art experience?
When I honor and trust my creative spirit, it rewards me a thousand fold because it wants me to break through barriers and be free to be all that I am.