International Soul Art Day Gallery
Claire Maycock
Writer, Artist, Reiki Practitioner, Tree Hugger from United Kingdom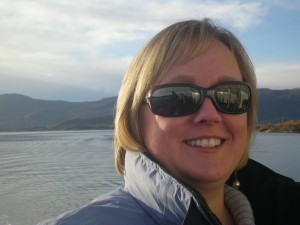 What Inspired you to do a Soul Art journey?
I am just about to launch a new website, reflecting my career as a nature-inspired writer, artist and healer. I wanted to use the Soul Art journey to build confidence and access my intuitive creativity. I asked to be guided to produce a piece that reflects the essence of my new business.
How would you describe your creative process?
I knew I wanted to bodymap my hands as they are central to all of the things that I love, and I also wanted the position of my hands to reflect antlers as deer are important to me. Once I had completed the tracing everything just clicked into place. The Wiltshire landscape (which inspires my work) appeared at the bottom of the canvas, a moon and planets/stars spread across the top and lines of energy wove their way around the piece. I finished up with some hints of silver and some sequins, to give shine
What insight did you receive from your Soul Art?
I need to stay grounded in the beautiful landscape that surrounds me and trust that things will flow from there.
What is the most important thing you would like to share about your Soul Art experience?
I found that once I started I was able to go with the flow. I become completely absorbed, embraced unexpected marks on the canvas (aka mistakes) and just enjoyed the ride.
Learn more about Claire Maycock
Website: http://www.rakingthemoon.co.uk