Marya Stark
Getting to know Marya Stark…
What inspires you?
Inspiration has a way of courting my attention through many different subtle invitations. Currently, I am deeply inspired by integrating my experience of peak states of consciousness with my study of different stages of emotional, spiritual, and cognitive development. Im inspired by paradox, by stories within stories. I am mused by multi-dimensionality, parallel possibilities, by capturing whole histories within the snapshot fo the present moment. I am inspired by unexpected technicolor immersions of the imagination, and the haunted expressions of the unspoken truths, the sounds wafting down the halls from the unopened doors of the collective memory. I am inspired by vernacular, by the spell of words, by origin stories of villains and heroes, and by the elegance of the roses journey through seasons of blooming and dying.


How have you used art and creativity as a healing tool in your life?
I have always explored creativity as a practice of following the threads of my curiosity, and presencing my being when i arrive at some new space. I studied music therapy formally and was thrust into a whole worldview and vernacular around the therapeutic applications of music with specific populations, centered around goals and outcomes. It offered a unique perspective to my own soul journey as a songwriter.
I began using song as a way to map my emotional journey of heart break, my emotional development through trying times, and evolving my symbolic and interaction with the world around me. This opened the door to working with my own music in exploration of story, myth, metaphor, and creative process all as a way to understand humanity, while facing fears, growth challenges, and beginning to heal my own personal psychological and emotional injuries. I also love how music and songwriting allows me to explore the depth of a collective fractured soul, and the wider nuances of consciousness.
For me, creative expression has been a temple space to look at generational wounds, express tensions felt on the collective level, and explore my own soul embodiment which takes some turns into exploring what parts of my soul got trapped in time along the way of this incarnational journey. There are ways creativity supports me emotionally on a day to day way, from daily writing and movement, to weekly songwriting and simple pleasure of exploring voice ecstatically, to bigger longer creative arch discovering archetypes within me mapping my sub personalities and engaging in years long transformational chapters which include creation of albums, song cycles, and theater shows. These processes seem to mark the evolution and healing I've gone through, like time capsules. I can always remember what was going on in my life and what character strengths i was able to fortify during which creative chapter. Art and healing are so integral to my life path at this point, my entire world view of spirituality and the manifestation of form is centered around the intention of art and creativity as healing tool.


How have you used art as activism?
Currently I have several bodies of work which I consider part of my activism work. I have developed music and story based curriculums supporting mindfulness in schools and families, addiction recovery, and working with voice-womb connection while holding space for intergenerational womb healing and clearing through creative self-expression. I have also created art examining the modern day impacts of historical traumas such as the Burning Times and The Magdalene Laundries on the current climate of Feminism.
I am currently exploring art as relationship to nature, and consider art that is steeped in the simple awe and gratitude of aliveness its own kind of internal activism.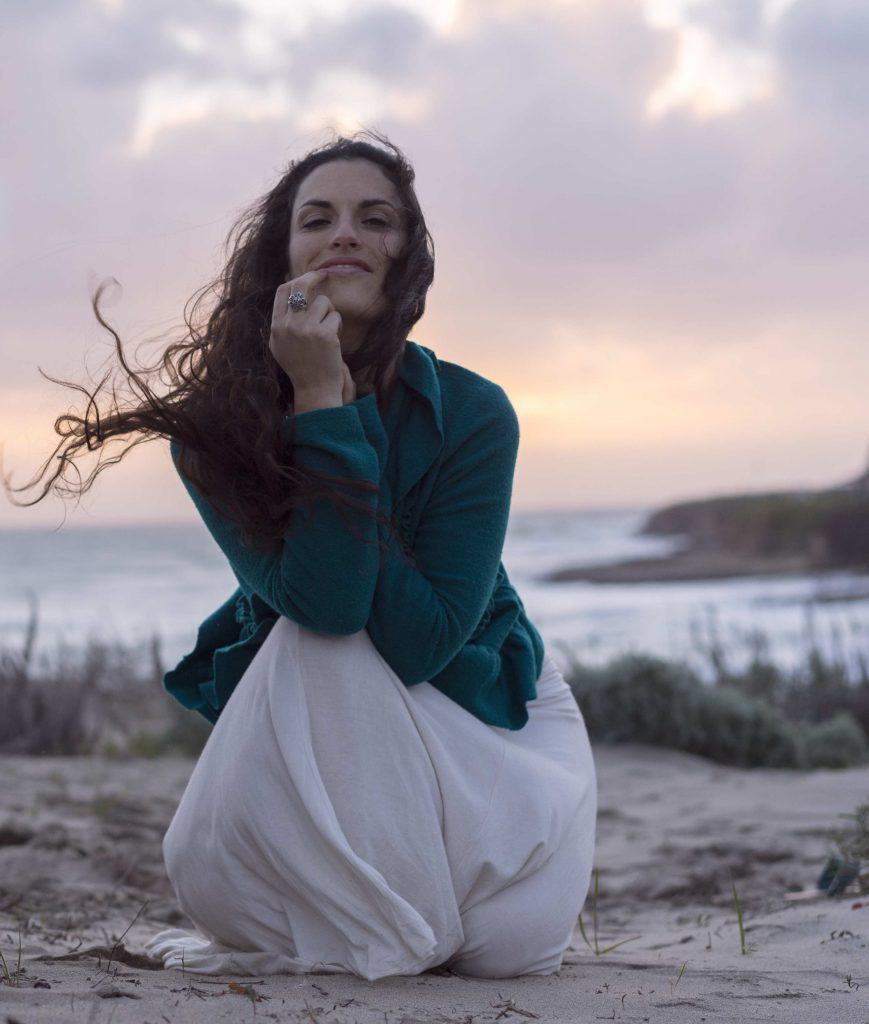 About Marya Stark
Marya Stark is an award-winning vocalist, composer, producer, performer, and multi-instrumentalist. She is a storyteller, bard, poet, and muse. When she is not on stage or deep in her craft, Marya offers her medicine as a Musical Midwife, supporting the Archetypal Embodiment Journey of her students. She is a mentor in the art of voice and songwriting, working with those passionate about refining their unique sound and bringing it to life. Steeped in the alchemical arts of womb clearing, she currently leads her 'Voice Of My Womb' vocal enrichment workshop series globally and online. She is a chaser of waterfalls, and rememberer of the songs of the Sapphire.