Gundula Högner
Getting to know Gundula Högner…
What inspires you?
Mother Moon
Father Sky
Mother Earth
Nature
Mothering
Divine Feminine
Childrening
Peace
Dancing
Good Quality Food
Simplicity
Art and Creativity
Mandalas
Traveling
Swimming
Freeschooling
LOA
Quality
Languages


How have you used art and creativity as a healing tool in your life?
Using intentional Art as a Healing Tool is a mystical, powerful and gradual Process on an experiential Level. Using The Soul Art Process as a way to center my Self and listen to the Guidance and Inner Wisdom of our Being is a wonderful Way to discover who we truly are on the inside. I have used the Process of Bodymapping so far and am starting to use Energy Mapping to become the co-creator, re-memberer and re-discoverer of my own Life Experience to the Best of my Abilities in this given Moment.


What role does an artist play in our society?
Not that I consider my Self an Artist (yet;)). Just when I think about Artists I admire and feel inspired by, their Creativity and Expression hopefully allows many others to re-connect to their own creative Self to come to the Surface and begin shining a Light on any Aspect that wants to be addressed in them and the collective Self as a Whole. My Wish, Dream and Desire is that Artists as well as People of any other Profession consider in their Expression also the Needs of those who struggle to make a Living and have Shelter, Food and Clothes. Also I wish that we consider and rise Awareness for Mother Earth, our Home and nurturing Center of this earthly Experience ~ to be cared for and nurtured back through any chosen Profession and Artistry.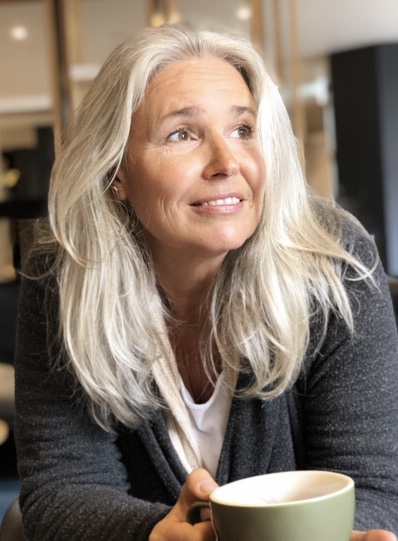 About Gundula Högner
• Degree in Media Design and working in this field for almost two decades
• Moving from Germany to Spain
• Getting certified in the Spanish language
• Getting certified in methods as Silva Mind Control, Psych K (Psychological Kinesiology), Experiential Education, Thai Yoga Massage
• Traveling the world for 2 1/2 years through Australia, New Zealand, Indonesia, India, USA, Canada, Brazil, Germany
• Painting Mandalas and other Arts
• Volunteering
• Has studied Soul Art since 2017