Katherine Skaggs
Getting to know Katherine Skaggs…
What inspires you?
The journey of awakening as soul in human body. The beauty of life offers a blending of the spirit world with the physical world and I am the cosmic cheerleader artist, doing my best to express it through love.


How has art been your medicine?
Many years ago I recognized a pattern of broken relationships, betrayal and loss that continued to show up in my life. At the time I was painting soul portraits and using my art to express the divine. After a difficult loss, I was enraged and needing to process. I went into the studio and let the rage out onto the canvas in red and black paint. I looked like a mad woman as I let go of the anger and betrayal. In the process of complete release I went into a trance, and became completely calm and altered. I began to paint a face into the abstract paint and connected to my higher guidance of Dakini Kundalini Mama. I experienced a complete healing and came to understand the power of intuitive painting and using art to heal blocked parts of the self. This was essentially a soul retrieval moment. From my own journey I began to teach others how to use this process.


What role does an artist play in our society?
I want to tell every artist to use your art as your voice in the world to make it a better place. How can you make the world more beautiful? How can you use your art to heal self and other? How can you use your art to express possibility, no matter how dismal the world can appear at times. I find art is an incredible vehicle to inspire, to lift up and to shape shift our culture. It is the language of the soul, and offers a place to come together in our humanity.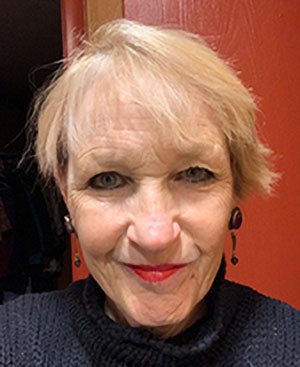 About Katherine Skaggs
I have been an artist since I can remember, drawing since the age of three. And yet it wasn't until I jumped full onto my spiritual path that I understood who I was as an artist. Today I am full on living and working as a visionary, intuitive artist, creating story telling imagery to inspire the heart and awaken the soul. I am well known for my soul portrait sessions and spirit guide paintings, dedicated to assist you in remembering who you are as soul, through image, story and vibration. I am also the artist of the Mythical Goddess Tarot, Pocket-full of Goddesses and Pocket Blessings Cards, as well as more than 80 altar cards. Every expression is one of the Divine. When I am not painting, I am enjoying my dogs or traveling the world on a shamanic journey. Oh yes, I am a shamanic practitioner too.