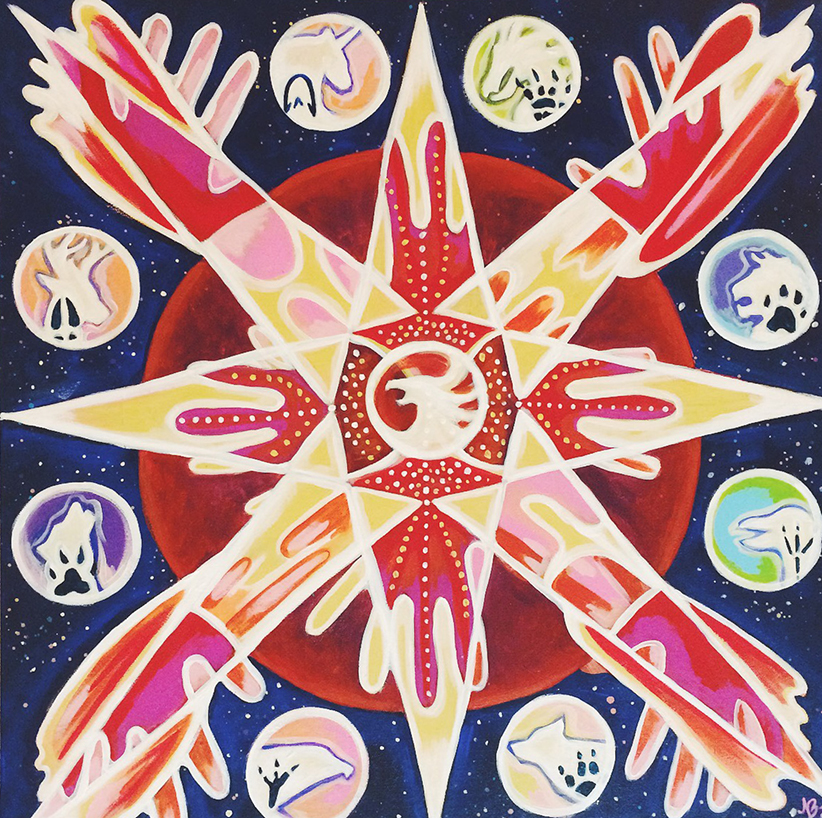 Nina Berzbach
I am a Soul Artist and I was originally trained in Set Design and architecture. My journey through Australia in 2010 brought a new perspective on how to change my life. Life and Art can be truly transformative if we pay close attention to it. It can be colorful, intense and expressive like an autumn thunderstorm or gentle and caressing like a smooth summer breeze at the beach. My mission is to create Art that speaks and translates my Soul 's language. There is nothing more exciting and joyful than to wake up in the morning and to say "another day full of adventures and Soul Art journeys" because each creative project is a risk and you never know where you might end up . I love travelling and discovering new magical landscapes and realms in real life but also especially as an (he)artist in my imagination. I feel nourished and guided by the messages that I intuitively receive. A deep understanding of my own work and life takes place. Our bodies communicate with us 24/7 and we in the Western World have separated the connection between body, mind and spirit so Yoga helps me to close the gap and build the bridge. My Art process is holistic and connects body, mind and spirit so it becomes a clear aligned compass for my life path.
About Nina Berzbach's Soul Art
This piece was made with the intention to capture my tribe, my gentle loved rebels.These are people who truly seek transformation and I sensed that they were all different species plus different tempers but what they have all in common is the desire to transform deeply and to grow. I used my hands and feet and traced them on canvas to connect with my body and I was guided to spirit totems as part of my transformation clan. We are all connected by the phoenix in the center of it and that soul path guides us all like an inner compass.
What does Soul Art mean to Nina Berzbach?
It means to connect with my body, mind and spirit and to communicate with them on the deepest level possible. I receive advice, clarity, healing, nourishment and love by going through the process so that I can call myself my very best friend. It guides me whenever I feel stuck, insecure about the next move and encourages me to take a leap of faith into my next evolution. Soul Art is my medicine that I take regularly to stay healthy and to heal the parts that need healing.