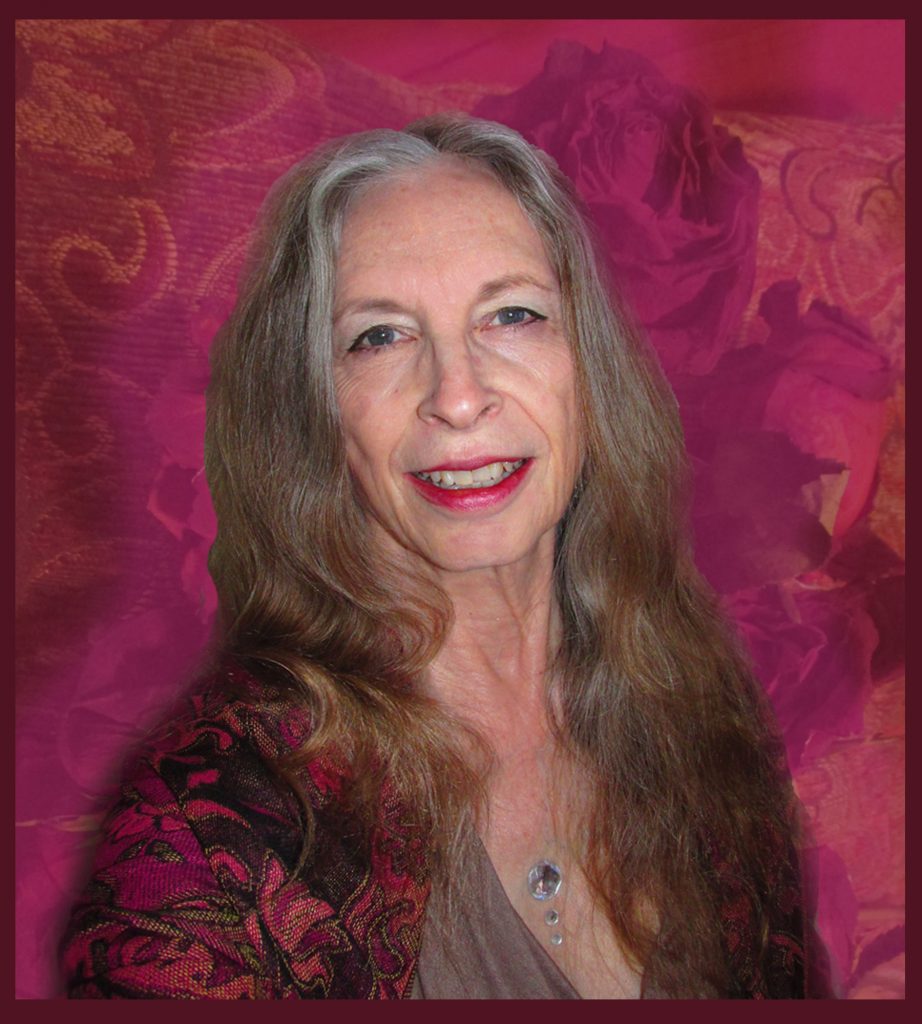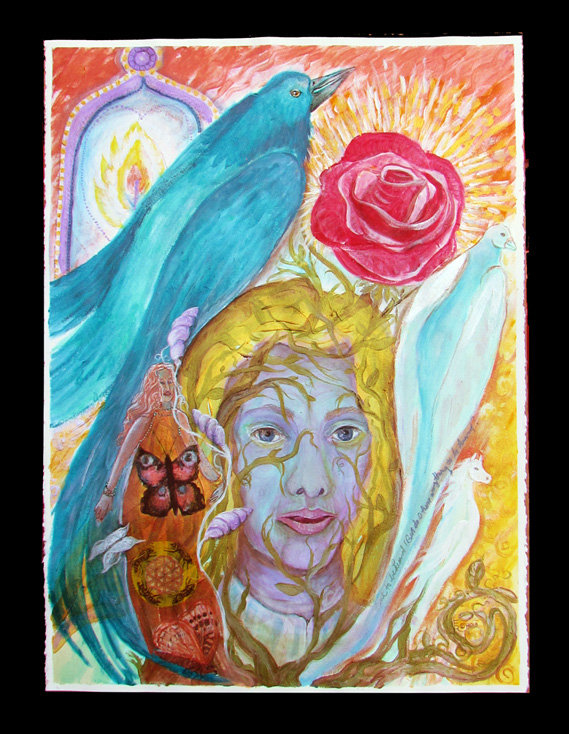 Feather Redfox's Soul Art
Feather Redfox
I am a Seeker, a shaman artist. I center in the collected ways of being which are me. My Journey here is to Empower Older Women and All Beings I connect with. Life is a constant exploration of my HeartPath. I seek teachings in my roadblocks, then let my art and Magic express them. I walk with one foot in the physical world and one in the spiritual, exploring the use of energy in a quantum way. My teachings and my path come from my years of study with Wise Women, especially the Sisterhood of the Shields and Lynn Andrews. Laüra Hollick, Merlinda Arnold and Shiloh Sophia McCloud. I am an "Earth-Rooted Dream Flier" who reaches out to others as I learn to be a compass for the unknown, mapping new paradigms, new routes and strategies learned on my own Journey.I seek….to Live Beyond the Possible.
About Feather Redfox's Soul Art
Journey Into Visibility – Acrylics, collage and colored pencil on paper. 22 " x 30″ My art is my closest ally, my medicine. It answers questions I write under the paint, celebrates my joys and shares my tears. It receives the blessings of holy water I paint on it, and the scent of oils. It speaks of what needs healing and how I might do that. It is my passageway to a connection with my deepest truth and Sacred Guides. It speaks over the years sometimes very slowly and sometimes with immediacy. While it is deeply personal, it always holds information for anyone who connects with it. It is my inner heartscape. This painting in particular speaks of stepping out of personal boundaries and the safety they provide, to become more visible. It shares some of the allies that help to do that and is done in layers over one another much like the layers of acculturation that we acquire in growing up. Timidity and self doubt are buttressed by a Goddess presence, metamorphosis butterfly symbols, the sacred bee pollinations of fertile creativity and animal energies that message and give her strength with prayers and mantras written there as well.
What does Soul Art mean to Feather Redfox?
Soul ART is that which explores and connects me to my deepest truth. It resonates on a frequency that is echoed in my personal knowing beyond accepted connotations of good or bad or frivolous. It is food for MY soul making it of utmost importance. It is that act of creation I am driven to do beyond convenience or ration. It is JOY