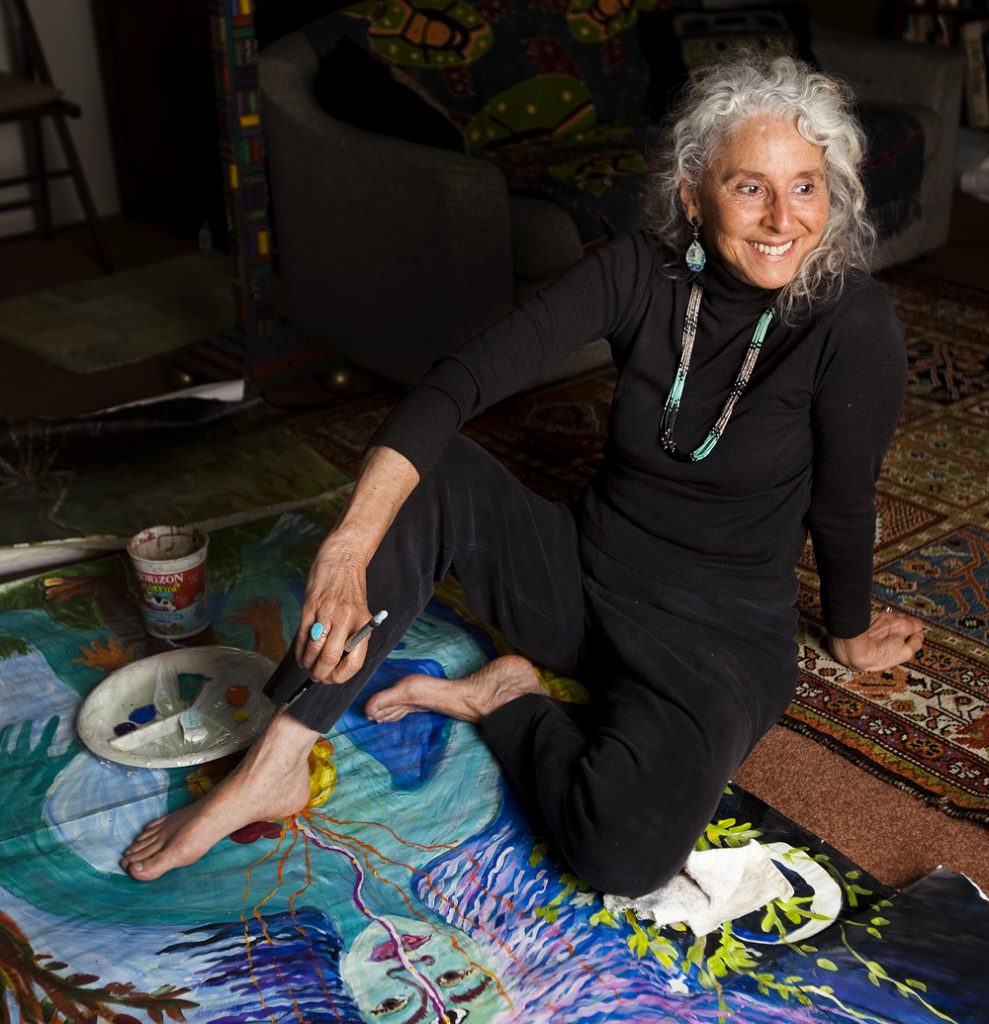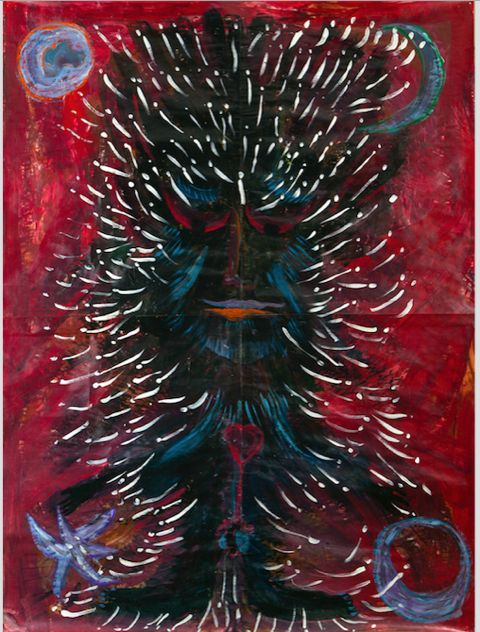 Aviva Gold
Aviva Gold, MFA., MPS, CSW, ATR-BC, Art Medicine Woman, has been facilitating inspired art for over 35 years and leads International Painting From The Source workshops and Teacher Trainings in centers such as Omega, Esalen, Findhorn and Kripalu. She has background in Psychoanalytic, Jungian, Transpersonal and Gestalt psychotherapy, plus painter, dancer, author and spiritual seeker. Her first book, Painting From The Source: Awakening The Artists Soul In Everyone was originally published by Harper Collins in 1998. Aviva's second book, Source Art in the World: How Your Authentic Creativity Heals the Planet was self published in 2011. Aviva believes "The process by which art is made is similar to the evolutionary process of creation in the universe and the capacity to create is part of the Divinity of being human." She is the mother of three sons and resides in Oracle, Arizona.
About Aviva Gold's Soul Art
This painting, "Mr. Toro", is an example of my intuitive channeled process and what others do in my workshops. There is another painting beneath this one to explore an intense painful sinus infecton which I used to suffer from frequently. It was a skull with green ooze coming from holes in the skull. After the skull told me that the pus in my sinuses was from my parents ( or something like that), my pain disappeared and sinuses healed. The next day in a trance like state this painting appeared spontaneously from my brush. He told me his name was Mr Toro and he was my protector. It has been many years and the sinus infections have never returned.
What does Soul Art mean to Aviva Gold?
Soul Art is similar to my process, intuitive connection to love, ritual and nature. …. A way of art that is for all people. A safe healing process which is inclusive to everyone.