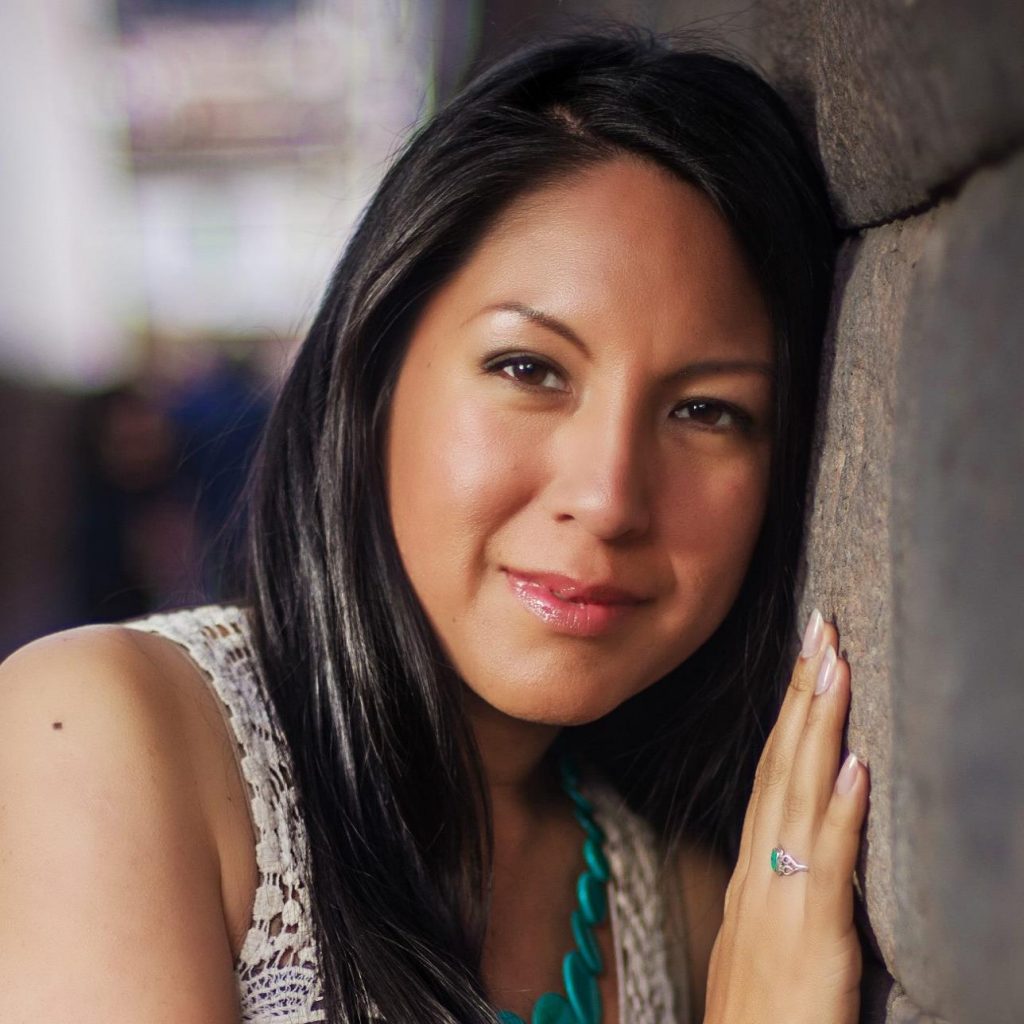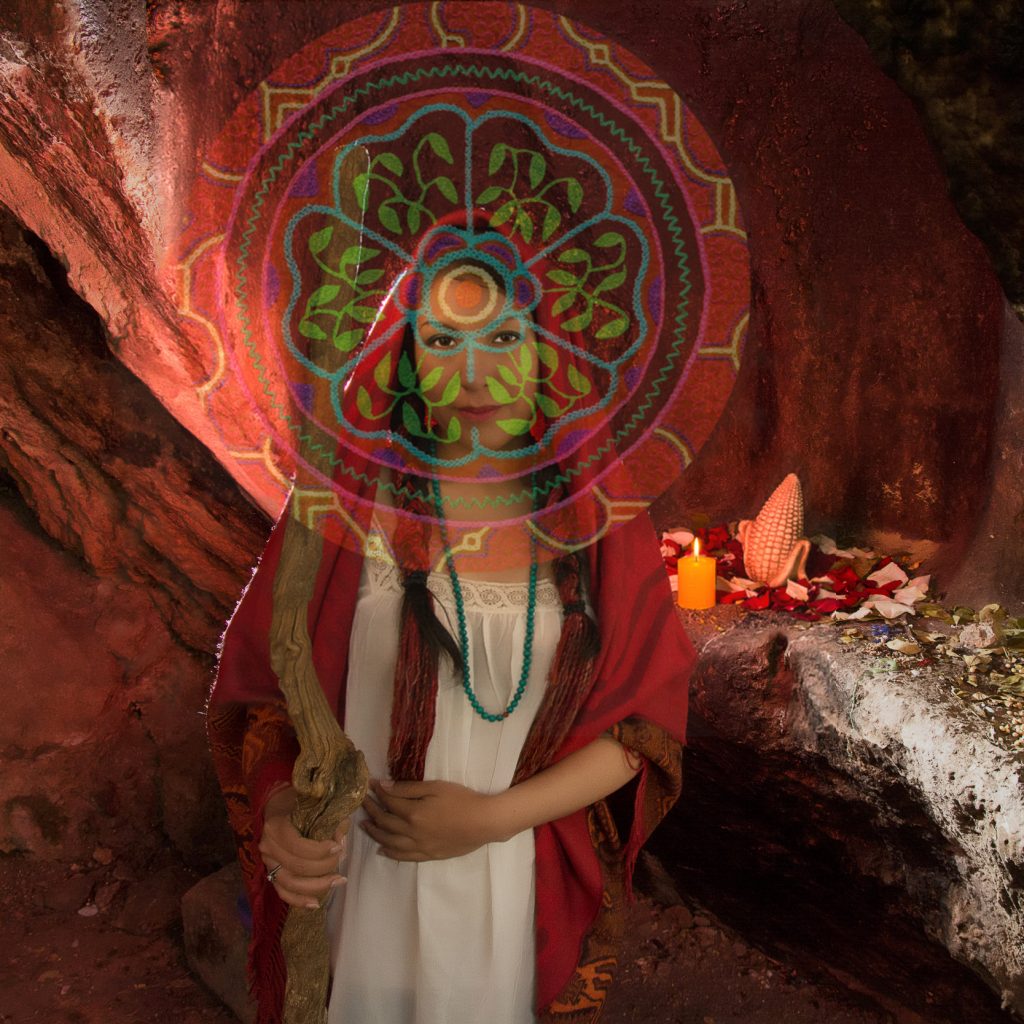 Q'orianka
Q'orianka is an Inca High Priestess, a life transformational healer, sacred guide and featured speaker guest at online and live events inspiring and raising women's consciousness. Q'orianka is devoted to assisting awakening women around the world to heal, transform their lives and return to their divine essence and a life of joy as the leaders on purpose on Mother Earth they are meant to be. She serves women through private distance mentorship programs, shares deep wisdom and leads sacred life healing ceremonies in the tradition of her Amazonian and Inca lineages through the "Life Healing Transformational Immersion" in Cusco-Peru and the VIP retreat "Sacred Soul Journey, Cusco & Machu Picchu, Peru".
About Q'orianka's Soul Art
Pachamama (Mother Earth) has powerful sacred medicine that our ancestors knew well and benefited from in harmony with nature over 500 years ago. Here I am today, one of the very few modern day Inca High Priestesses, descendant of the Inca and spiritual granddaughter of the Amazonian Shipibo lineage of Peru. My Soul Art image portrays my deep-rooted spiritual connection to mother earth, the spirits of the plants and tutelary spirit guides in nature – direct expression of the divine – that support me in the life healing and transformational work I do in service to awakening women. In this image, I am on a cave in Cusco-Peru, a place used by the Inca for ceremony where I have done ceremony numerous times. I placed sacred elements such as coca leaves and flower petals on the rock altar as an offering to Pachamama and Apus (Spirits of the Mountains) and as a way to commune with them. The halo is an overlay of an ancient textile design which is the visual expression of the medicinal songs in Amazonian plant medicine ceremonies. I felt inspired to create a halo out of this healing textile to express my love for and unity with the spirits of the wise teacher plants who I call my grandparents. The insight I received from this image is "Lead With Your Divine Essence." [Photo credit: Yuri Maydana Excelmes]
What does Soul Art mean to Q'orianka?
Soul Art is the unique expression of the divine light in me made visible in visual form to inspire you to activate your connection to the divine light in you. Your Soul Art also activates my connection to the divine light in me.