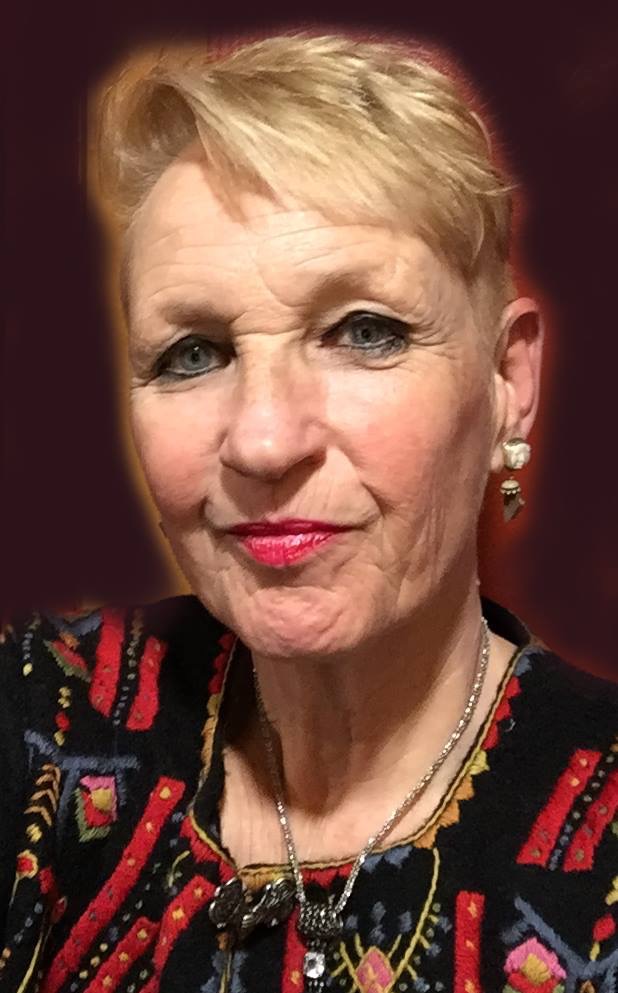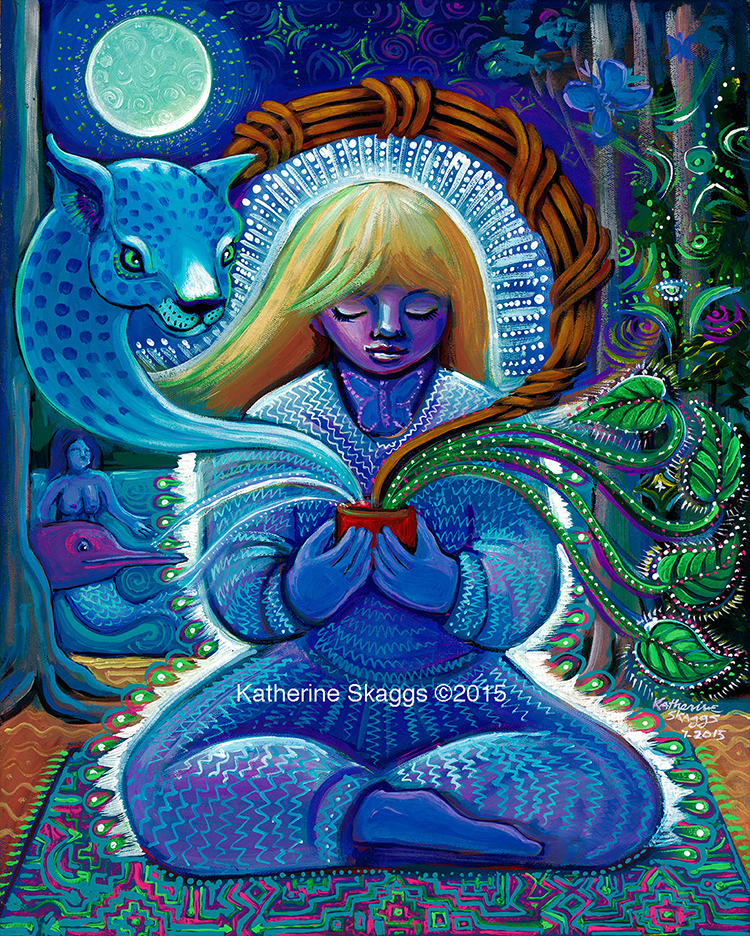 Katherine Skaggs's Soul Art
Katherine Skaggs
Katherine Skaggs is an intuitive, visionary artist, shamanic practitioner, spiritual guide, story teller, teacher, author and painter of souls. Katherine is the artist of the Mythical Goddess Tarot, the Pocket-full of Goddesses Blessing Oracle, the Pocket Blessing Cards, as well as nearly 100 altar cards and prints. She has painted 100s of Divine Beings of Light, and thousands of soul portraits to date.
Katherine acts as a channel for higher consciousness through her visionary art, and written word.
Katherine teaches and inspires through the Mythical Goddess Tarot and the wisdom of the Goddess, shamanism and intuitive painting. She offers intuitive tarot readings, soul portraits and shamanic healings.
Katherine is now working as artist and author of the new Masters of Light Wisdom Oracle; due out by end of 2018.
About Katherine Skaggs's Soul Art
I set a clear intention to connect to what is more than physical. I ask to open to a higher, more expansive connection than what my eyes can see. I allow the energy of the Divine to flow through me, knowing I am simply a conduit and the one who holds the brush for the greater Consciousness of love and light. I sit in possibility, and move my body to the vibrations of the light dancing through my neural network, and all around, giving color, texture, form and meaning to what is interpretive of vast multi-dimensionality. The Divine arrives into my awareness and shows me beauty, wisdom and knowledge through color and form, and stillness. Words arrive with imagery, feelings emerge with knowing. The making of the art, the participation, is an illuminating, shape shifting experience where I am left more loving, more light.
What does Soul Art mean to Katherine Skaggs?
Soul Art to me is the vision and clear expression of the heart. It is the depth of a multi-dimensional state of existence vibrating in color and waves of light dancing on canvas, or in song, or in dance. I ask, I listen, feel, see and sense this vibration, translating it through flow of pigment, or words dancing in my head, or song vibrating off my tongue. The art of the soul awakens the vastness of being. It is a reminder we are much more than this body, that we are timeless, that we are shape shifters, and that we are love.