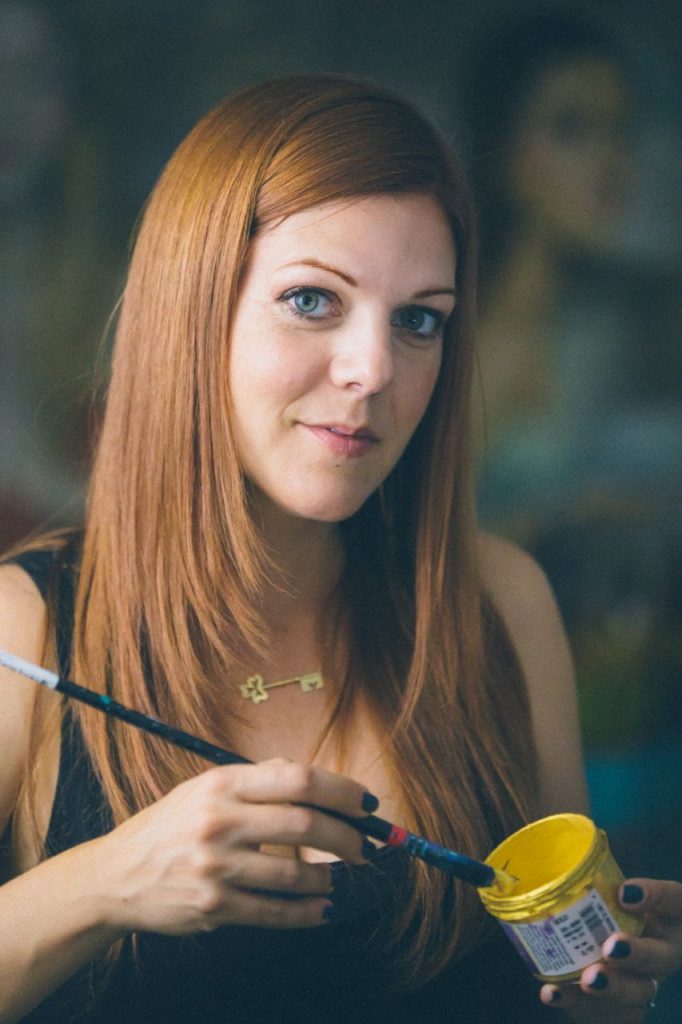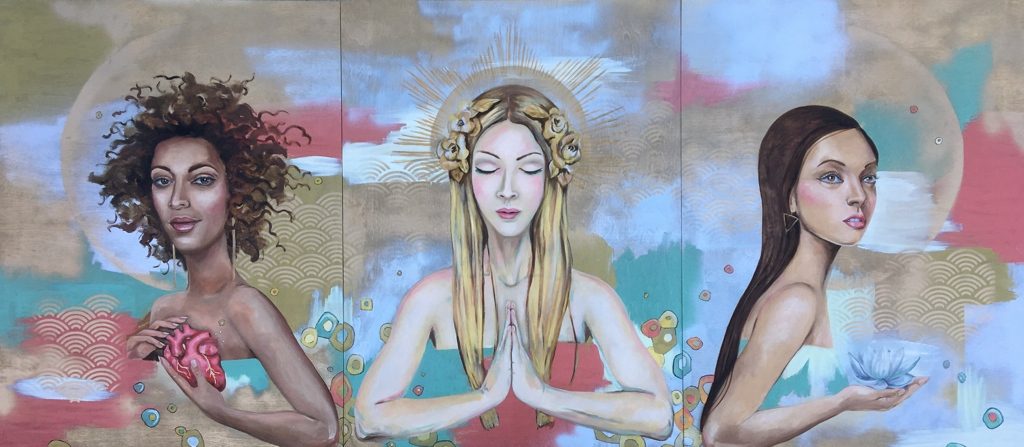 Leah Guzman
My name is Leah Guzman and my passion is art. I am a Board Certified Art Therapist and professional artist. I have been practicing art therapy for over 15 years and have been an artist all my life. My mission is to support conscious creatives by connecting mind, body and soul through art and the creative process. I offer online art therapy and creative programs to support you to manifest your heart's desires.
My studio is in Miami. My art style is mixed media and contemporary. My abstract and figurative works are richly symbolic, spiritual and organic. My art pieces are held in private collections around the world, including the Europe, South America, Australia and United States. I draw on the mythological, biological and the divine for inspiration and guidance.
About Leah Guzman's Soul Art
"Divinely Aligned" embodies the divine feminine, empowerment of women and and our purpose of bringing more peace into the world. The three women depicted come from different nationalities. One is holding her heart playing it like an instrument, the women in the middle meditating, and the third women holding a lotus symbolizing Enlightenment. The creative process for me is asking the divine for guidance, getting still to listen for the message, being open to receive the signs and implementing what has come to me. The message for this painting is that when we work on aligning our own energy, (do our healing work, address the shadow) when we can raise our own vibration, we can heal the world. It's a daily practice. Following one's heart and most importantly giving back to people in need. As you get aligned, you will manifest your heart's desires and be a catalyst for more love in the world.
What does Soul Art mean to Leah Guzman?
Soul art is about coming from a place of love, our true essence. Divine guidance comes from listening, feeling, being aware of the signs and then expressing. This is the process of how I create my art. I have felt inspired to share the knowledge of how to get aligned through the creative process, balancing chakras and have created services to guide others as well.