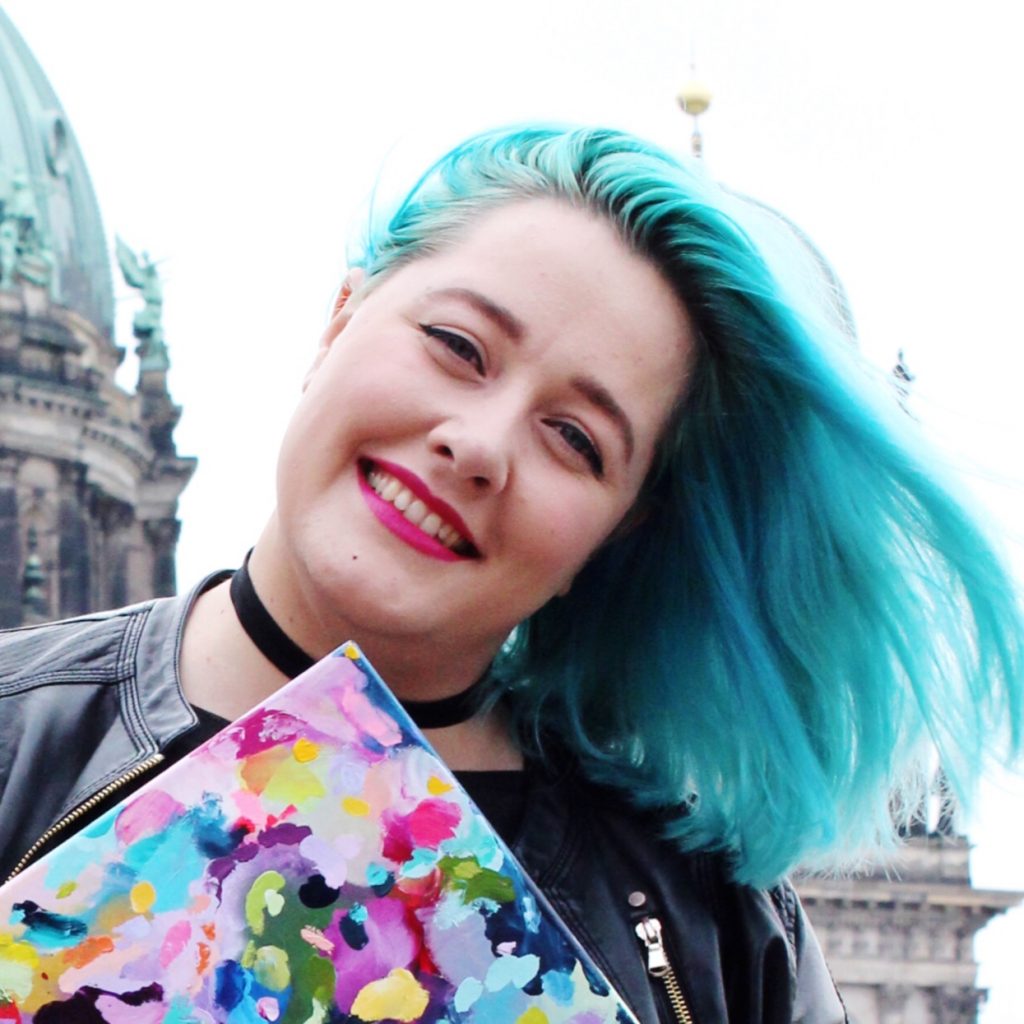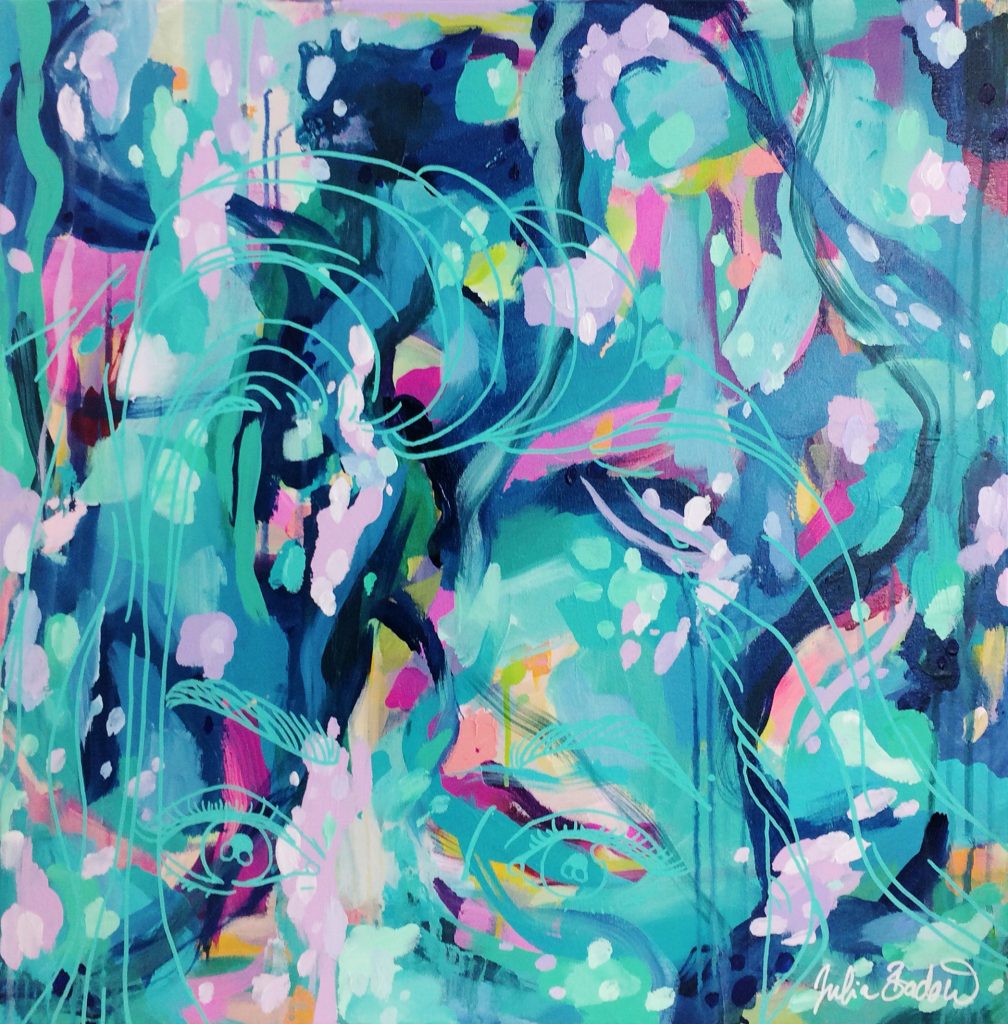 Julia Badow
I loved sorting my colored pencils when I was a child, couldn't sit through any lesson without drawing on my notes and pursued every possible creative activity outside of school. You could basically always find me with a pen in hand. After high school, I taught myself how to sew and applied for fashion design colleges. It took me three years to get accepted and not giving up was hard. I worked constantly on improving my portfolio, went to classes and bought art supplies with my last money. The moment I got accepted, I realized I didn't need to create art (aka a portfolio) for someone else anymore I took that free time and unleashed myself on canvas in raw, vibrant abstracts. That was in 2012. Since then I refined my painting method, graduated art school, learned the business side of being an artist, and now work as a full-time artist painting and creating in Berlin, Germany.
About Julia Badow's Soul Art
My internal color wheel is full of cyan, magenta, and gold, rather than the primary blue, red, yellow tones. And by combining those colors on canvas in flowing, abstract movements I create expressive, beautiful, harmonious artwork that leaves butterflies in your belly! My latest series is all about the transformation I went through in search of self-love. I wanted to do a collection of abstracts and while painting, decided the ultimate act of self-love is to combine my love for illustration and abstracts by adding stylized self-portraits on top of my paintings, When I was freaking out about putting my face on an entire series, I had this little voice in my had, saying: "TRUST YOURSELF". You had this idea for a reason. Go with the flow. For this particular collection of paintings, it was the right thing to do and I am so glad I trusted myself enough to do it. It's a reminder for whenever you start doubting yourself, "No. Your intuition is right", trust yourself, there is a reason. Even if it feels a little uncomfortable.
What does Soul Art mean to Julia Badow?
My art is expressing something within yourself that might not be possible to be said through words alone. And by that connecting with people who might be unconsciously looking for what you have to say and start a conversation.