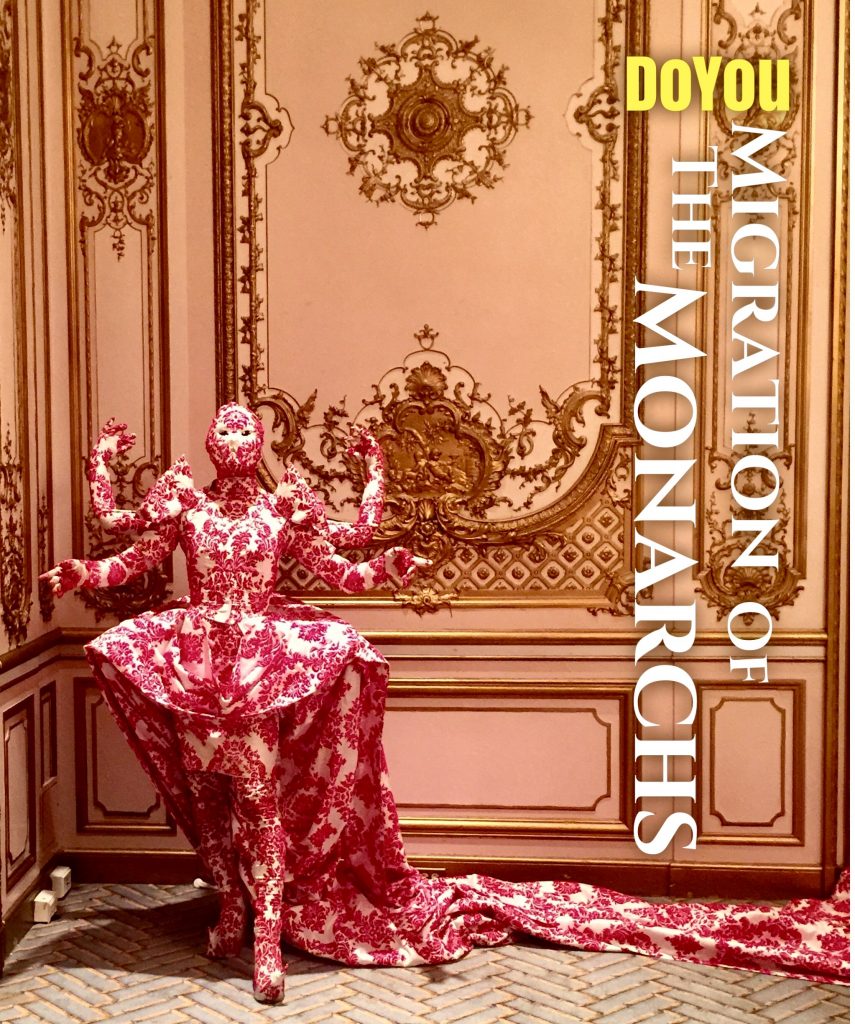 Yozmit
Yozmit is a singer, interdisciplinary performance artist. Through her ritualistic performance art, Yozmit combines theater, dance, pop culture, fashion, gender identity, mythology, and shamanism onto a single canvas. She sees her art as a form of research that helps define the unknown mysteries of her universe. Yozmit has performed in Korea, France, United Kingdom, Germany, Spain, Bulgaria and many cities in America. Yozmit has been a international headliner for The Box, NYC and London and also performed at MoMA for Marina Abramovic. She is currently working on 'Do You' – music/fashion/performance art campaign which uses the imagery and a Pop Iconography of contemporary stardom as a vehicle for engagement towards our own path of self- discovery with the intention of reminding everyone that we all are 'Star Seeds'. Yozmit utilizes her art that is presented to a mainstream audience as a medium of healing of the human consciousness.

About Yozmit's Soul Art
"Do You: Migration of the Monarchs" is part 3 of a performance art project incorporating avant-garde theater, interactive performance installation, and durational live ambient art.
Inspired by the seasonal migration of Monarch butterflies in nature, "Do You: Migration of The Monarchs" is a journey to our "Promised Land". Like one reggae song, "Promised land" is a state of mind. This means to me one's higher self or true fulfillment in Life. It reflects my personal journey of migrating from South Korea to Los Angeles to find my voice and freedom as an LGBTQ identified artist. It is a story about a realization in one's power dynamics through the transformations of the identity and how it can evoke the shift in others and society.
"Do You: Migration of the Monarchs" takes the audience on a shamanistic journey through a series of sexually charged gender redefining performance vignettes. Burlesque and Cabaret merge with Victorian esthetics, Butoh, Kabuki, and 'Pansori' (traditional Korean singing) to create a cathartic act of experiential research into the psyche of the performer. Yozmit projects the internal act of healing through embodying beauty so that the audience may simultaneously experience inner peace and inspiration.
What does Soul Art mean to Yozmit?
It has a similar definition of my project called DoYou* which means "Doing You", Doing something that comes naturally to oneself. This is my short defintion of DoYou* : Act of holding a sincere curiosity to return home to one's honest self and make an enthusiastic effort to discover the hidden treasure and sharing with family, friends and neighbors using 3 powerful magic spells : 'Do It Yourself' , 'Can you help me?' and 'How can I help you?'