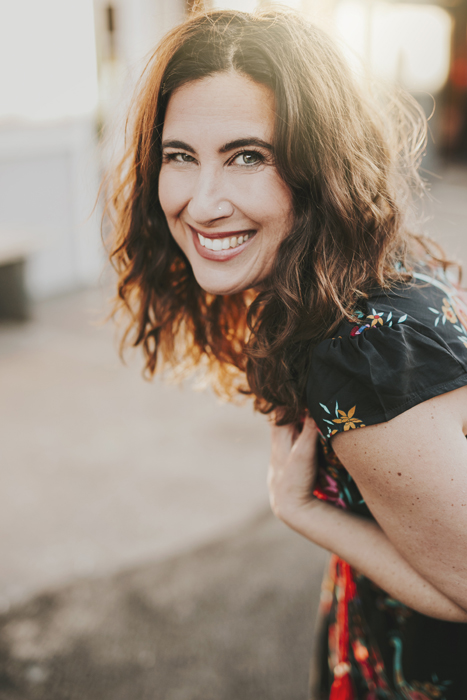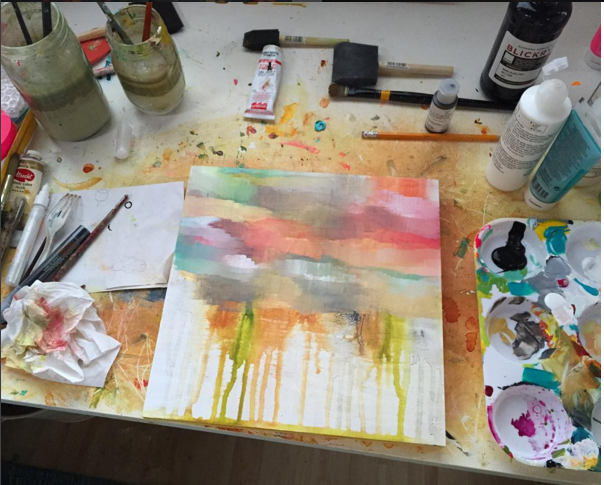 Andrea Scher
Andrea Scher, CPCC is an artist, an online workshop teacher and a big believer in the transformative power of creativity. Through her e-courses – Mondo Beyondo, Superhero Photo, Cultivating Wonder and more – Andrea inspires people to live authentic, colorful, and creative lives. She is best known of the award winning blog Superhero Journal and The Creative Superheroes Podcast where she has a huge and loyal following.
She is passionate about the sweet spot where creativity and personal growth intersect. She is also the co-author of the book, Expressive Photography: The Shutter Sisters Guide to Shooting from the Heart.

About Andrea Scher's Soul Art
My work is very color driven and intuitive… It feels like a meditation where I get to connect with parts of myself that are elusive at any other time. It is a timeless place where I am completely content – not needing anyone or anything. It feels like a refuge.
What does Soul Art mean to Andrea Scher?
Opening my heart and following my intuition. Being connected to my spirit and Spirit itself in service to self-expression, healing and beauty.