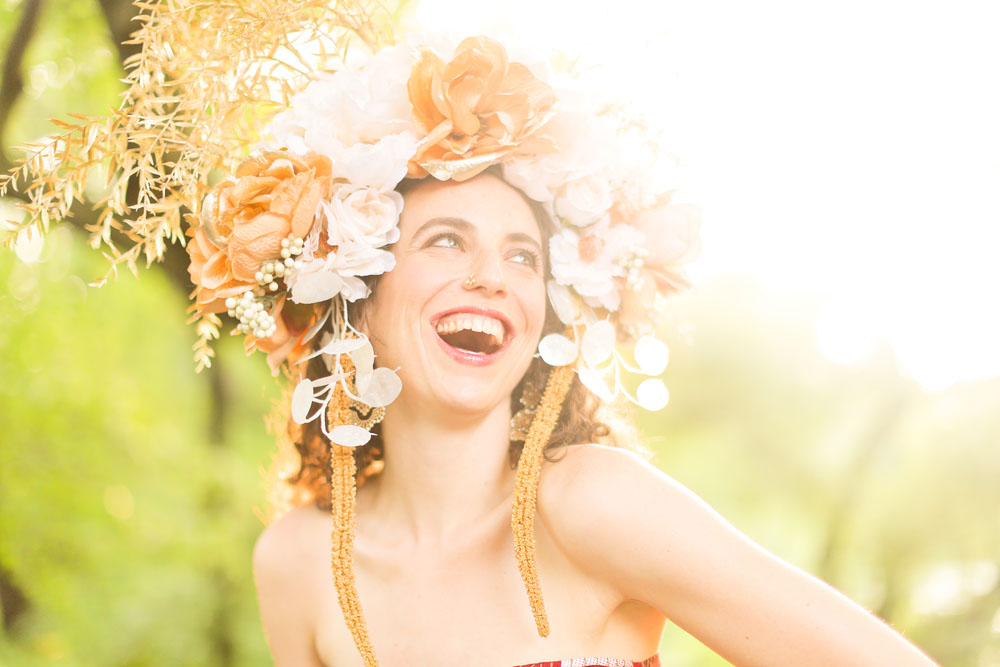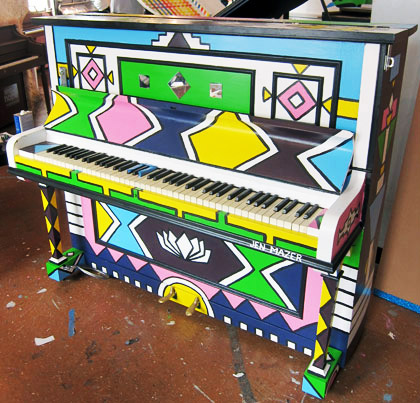 Jen Mazer
Jen Mazer is the Queen of Manifestation. She's always been able to dream up outrageous adventures and actually live them out—from rubbing elbows at a small private cocktail party hosted by Martin Scorsese, to living rent-free in the East Village of Manhattan for 10 years, to paying off over $38,000 of debt in less than a year, having her artwork published in the New York Times, traveling the world, meeting the man of her dreams (a successful rock star), giving birth at home to a beautiful daughter, and starting a green school in Africa.
Jen is a sought-after transformational speaker and coach. She teaches people how to manifest their biggest dreams while making an impact on the world. Jen is the author of the book, Manifesting Made Easy, and is the Co-Founder of the new board game for women, Sparked.
Learn more at www.queenofmanifestation.com.

About Jen Mazer's Soul Art
I make work that is an extension of my spirit. I make multi-disciplinary work that engages communication through community. Most recently, it's through my new board game, Sparked, that literally is about connection. My earlier work is deeply rooted in the feminine, through series like, "Etzchaim: Tree of Life" which highlights the idea of women's diseases as a part of nature. It stemmed out of my own experience with disease. I take on serious themes in a playful way, through a life-sized sculpture of a woman after a mastectomy claiming that she's still beautiful, to a giant stuffed hot pink diva cup sculpture – which came from my own excitement about a feminine product that transformed my relationship to my period. My love of my body and the feminine is a theme in my work. My heart lives in Africa, where I've spent much of my time. So when I was approached to paint a piano for the NYC public to play, I was inspired by the Ndebele tribe of South Africa, known for their colorfully decorated homes & clothing. This is my take on their traditional patterned designs that were believed to have sacred powers—much like the healing power of the music that comes from playing the piano.
What does Soul Art mean to Jen Mazer?
Soul Art means your soul's expression. Your life is your canvas. Each of us has dreams that want to emerge from within us. And that's why I love creating as an artist and as a manifestation coach. I believe that if you can imagine it, you can create it. And we're here in these physical bodies to create our lives. So why not create the best one you can possibly dream up?! Whether it's through literal art, or your life, you are always co-creating with the universe. We're all manifesting whether we realize it or not. And I am fully committed to helping bring in a unified planet of conscious co-creators living out their full potential, free from limiting beliefs, and shining in their light. I believe that once that happens, the energy of the world will shift.