[one_third]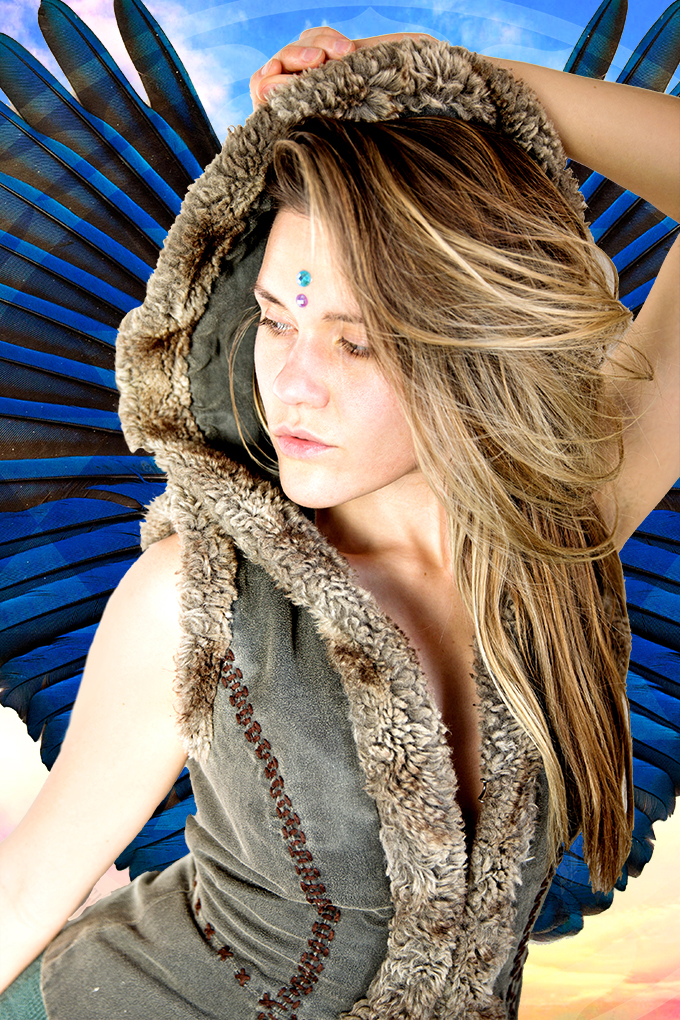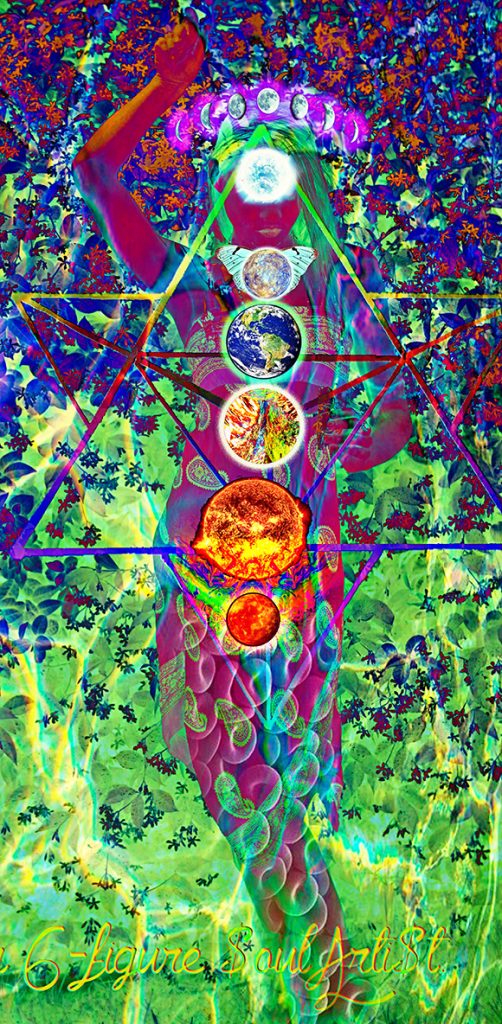 [/one_third] [two_third_last]
Haylee Train
Luna Ra Starshine is a creative being who loves to share her expression through photography, image manipulation, and sound. She also enjoys painting. She teaches creative and spiritual workshops in her Las Vegas community as well as offering oracle and tarot readings.

About Haylee Train's Soul Art
This is a digital body map I created with a photo of myself and various planets, moons, and crystals to express the energy centers. The expression is of me moving into alignment with my 6-figure Soul Artist Self. The insight I received is to continue creating digital imagery and igniting my own passions and desires by acting on what makes my heart sing.
What does Soul Art mean to Haylee Train?
Soul Art is away of bridging the inner world with the outer world. Soul Art allows me to bring my inner visions to life. It has allowed me to discover new things about myself and brought me for confidence in my artistic expression. Soul Art has brought me closer to my body and my self. It has allowed me to unveil desires and brought clarity to my life and my work.