[one_third]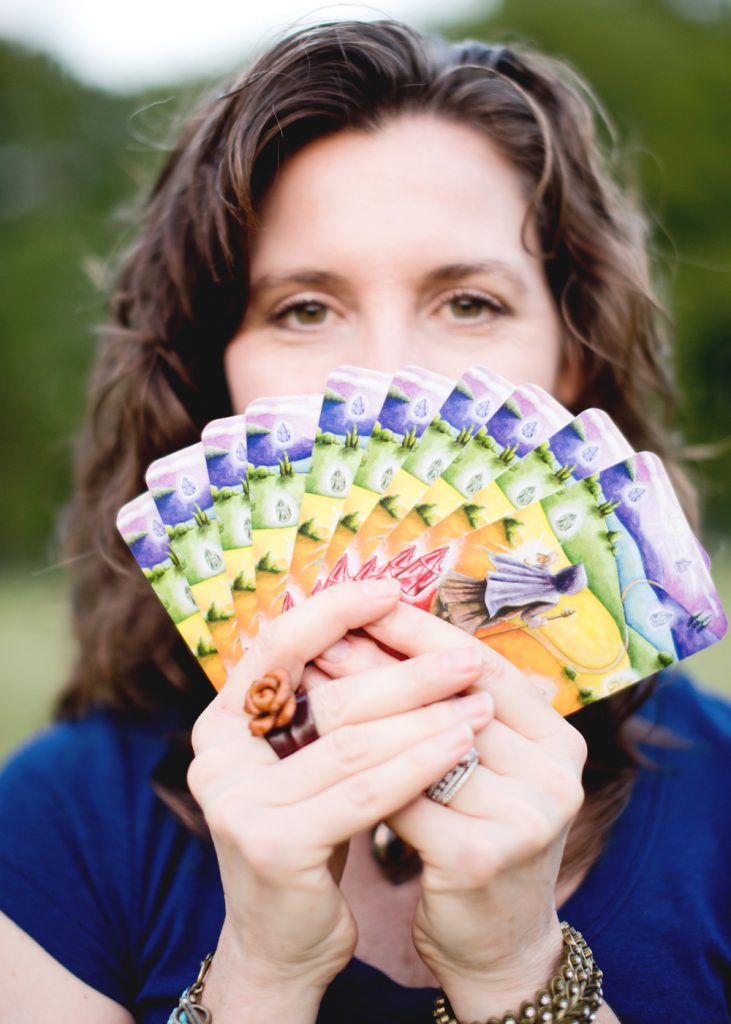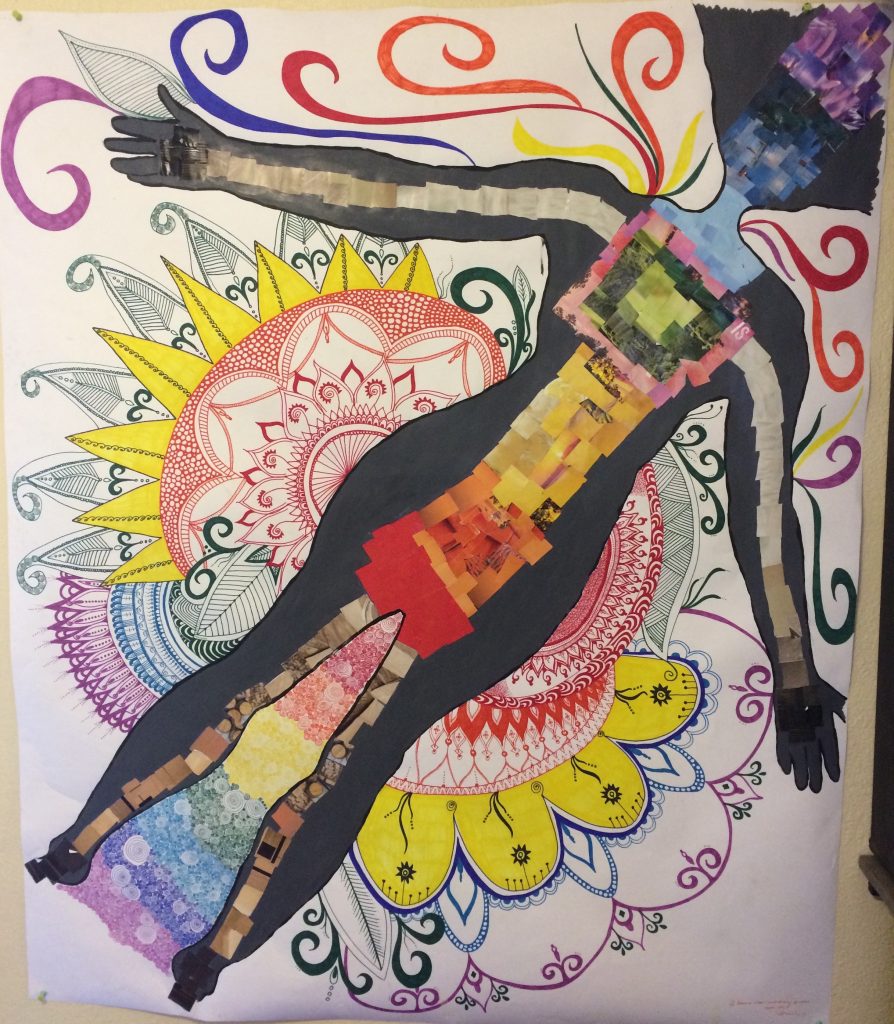 Jennifer Blumenthal's Soul Art
[/one_third] [two_third_last]
Jennifer Blumenthal
Jennifer Blumenthal is the Human Spirit Guide at Seduction of Soul Studio where she uses ritual, play, new age tools, and creativity to guide women through shedding their old layers, connecting with their divine intuition, and accessing the healing they need to become their true, sacred selves so they can live happy, spirited, fulfilled lives full of love, joy, and creative magic. Jen's philosophy: "When you follow your intuitive guidance to the healing you need and release the old, outdated layers of yourself, your vibration naturally raises and you shift into your true self and your purpose — your sacred gifts have no choice but to shine."

About Jennifer Blumenthal's Soul Art
This piece was eye opening! As a coach and healer, I was having trouble making sense of all the modalities that I offer and fitting them together cohesively. I was trying to fit them together "logically" and it wasn't working… I taught a workshop for empaths & HSPs on clearing their emotional overload and this was my artwork from clearing my own channels in the workshop. The body is paint, the mandalas and doodling are colored with Sharpies and the chakras are collage. When I finally reviewed my finished art, I crinkled my nose. 'Ugh. This is weird,' I thought. I didn't like it! A plain, charcoal body with a square, choppy chakra system combined with the flowy, curvy, colorful mandala work on the outside. 'It doesn't go together', I thought. And then it hit me, 'OMG, these are all the different, eclectic parts of me coming together in a single, beautiful way. This is how my services come together. All the different things I do, it's all one thing! It's all about healing. It's all about being your true self — just as you are.' From that moment, I've loved this art and my business has expanded to a new level.
What does Soul Art mean to Jennifer Blumenthal?
Soul Art has been one of the most important things I've done for my life and my career! Soul Art gives me a voice that I didn't have before — the voice of my inner world and access to my Sacred Medicine. There's so much going on in there that needs to be healed, acknowledged, expanded, cleared, developed, shared, and heard, and Soul Art provides the entryway for all of that. The Soul speaks in metaphor and symbols so expressing myself creatively — letting myself be "led" through a creative process by my intuition — gives my Soul a way to speak onto canvas that I can then "read" and put words to so I can understand the messages and apply healing to my life where it's needed. Each Soul Art piece that I create expands and heals me a little bit more. As a coach and healer, Soul Art provides a brilliant and empowering tool for my clients to see where they are blocking themselves, keeping themselves small and limited, or where their Souls are asking for healing. Once we use Soul Art to open the door to begin their healing process, it's amazing how energy starts moving and they begin manifesting the changes they've wanted for so long! Soul Art has become one of the most important tools in my toolbox for my life and my business, and the cool thing is that all that Soul Art really does is give you access to more of YOU. You already have the magic and the wisdom, Soul Art just helps you access it in a meaningful way.