[one_third]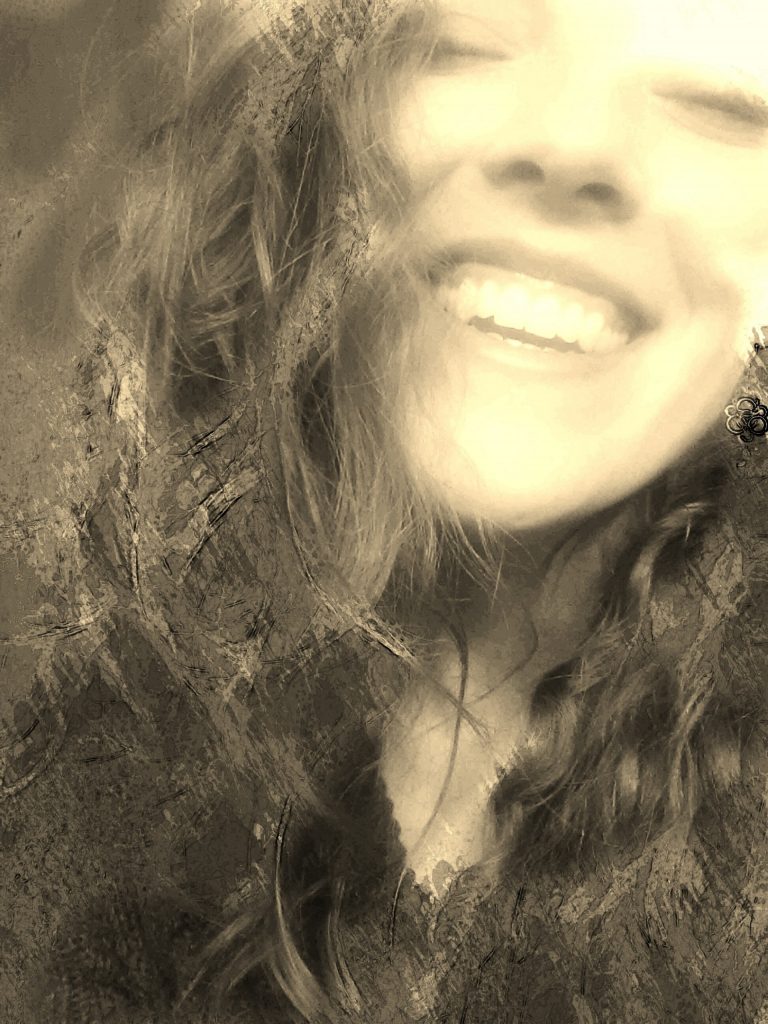 [/one_third] [two_third_last]
Emily Moody
My name is Emily and I grew up with a paintbrush in my hand. I went to college for art and received a BFA in painting in 2007. I did portraits for a living for a brief period but I eventually gave that up along with the rest of my art in pursuit of a career in yoga and healing work. I honestly lost my passion for art until the past year when I discovered Soul Art. I haven't enjoyed making art this much since I was a kid! Now I am determined to make art a major part of my life again.
About Emily Moody's Soul Art
This art piece was a long time in the making, and not because of the details but because of the layers. Layers upon layers of fear, of courage, of joy, of trauma, of healing, and of faith and trust. It's story begins with the union of the masculine and feminine at the portal of creativity, the yoni. There is a sacred dance of creativity that is supported by so many loving guides, all I have to do is be present, listen, have faith, and to trust in my intuition for that creativity to fully blossom. All I have to do is trust in my sacred, creative dance and all of the beauty and love that surrounds me in order for "me" to fully blossom. "I am a fully expressed woman of creation and this is my sacred dance - presence, trust, and intuition. I am beautiful. I am powerful. I am magical. And I am free."
What does Soul Art mean to Emily Moody?
For me, personally, I believe that Soul Art is a form of creative empowerment. Soul Art has helped me to dive under all of my pre-conceived notions, fears, and thought patterns, and straight to the deepest desires of my Spirit; straight to my heart and to love. By embodying intentional experiences through creativity I have been able to tangibly apply them into my life for growth, change, and healing. I have been able to physically see, embody, and understand the power within myself, and all I have to do is listen, trust, and create! Through the creation of art I have realized that I can create my life as well.