Welcome to your Soul Art Day Experience!
I celebrate you and everything you have already accomplished on your path to be in the position to explore your Iconic Essence on a deeper level.
During this nü Icon Intensive and Movie Filming we will be crstallizing your Iconic Essence and activating your creativity in ways you never imagined!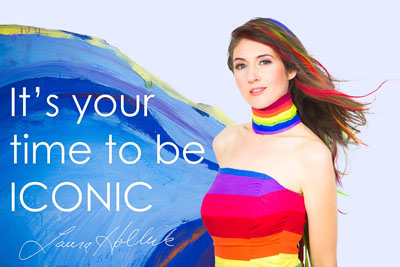 The focus for this nü Icon Intensive is:
Clarifying, creating, expressing & embodying your Iconic Essence!
In this message you'll find details about the Intensive and Filming so you can feel into the magic of this experience and plan your trip to Soul Art Studio in Canada.
nü Icon Private Group Intensive
July 11-14th, 2014
Our group filming and Intensive will take place July 11-12th, and the 13-14th is for individual  Iconic Essence Photoshoots and interviews.
Your individual shoot is scheduled through
Daniella: daniella@soulartstudio.com
Day 1: July 11th
Engaging in creative processes and rituals to connect, clarify and crystallize your Iconic Essence.
Day 2: July 12th
Practice expressing and embodying your Iconic Essence with deeper resonance and radiance than ever before.
Group filming and photoshoots in beautiful nature!
*We are filming the creative process of both days, although Day 2 will be more choreographed for a  creative scene in the nü Icon Movie. You will also have a private Iconic Essence photoshoot and interview scheduled on July 13 or 14th.
Pre-Intensive Group Call:
Monday, June 30th, 1-2pm EST
During this call we'll go over details for the Intensive, filming, what to wear and how to activate your Star Power for  your photoshoot. This is also a great opportunity to meet the other nü Icons joining us in the Intensive.
If you can't make the live call, the audio replay will be emailed to you.
Phone number: 646-307-1300
Passcode:
115511#
Post-Intensive Group Call:
Monday July 21st, 1-2pm EST
During this call we'll reconnect with your Iconic Essence and discuss your Iconic Essence photo and the nü Icon Movie.
Phone number: 646-307-1300
Passcode:
115511#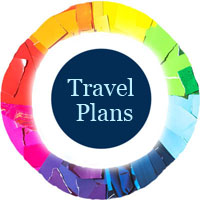 This Private nü Icon Group Intensive will take place at Soul Art Studio.
Soul Art Studio
231 Bay St. North, 2nd floor
Hamilton, Ontario, L8R 2R1
Canada
Travel Tips
Flights: The closest major airport is Toronto's Pearson International Airport (YYZ). It is served by most major airlines.
Transportation to/from airport/hotel:
Hamilton Limo for personalized care.
Or if you prefer driving yourself,
Your transportation to/from Hotel and Soul Art Studio will be taken care of. You will be picked up at the hotel each morning and dropped off at the end of each day.
Hotel
To be included in the transportation to/from hotel/studio you'll need to stay at the Sheraton. When booking your room request the water-side of the hotel on one of the top floors for the best view.
Food
Delicious, nutritious lunches and snacks will be provided during the Intensive.
You will be responsible for your own breakfast and dinner.
There is a Farmer's Market close to the Hotel, along with a grocery store and restaurants.
Please let us know in advance if you have any dietary restrictions or preferences. Amazing food is an important part of this experience and I want you to feel nourished and satisfied.
Things to do on your trip to Hamilton, Ontario, Canada:
If you're travelling a long distance you may wish to extend your time in Canada. Hamilton is a unique city. Hamilton is known as the City of Waterfalls, with over 100 Waterfalls to visit. Learn more about the various Waterfalls & Hikes. You will need a rental car to visit most of the waterfalls.
Directly across the street from the Sheraton Hotel is the Art Gallery of Hamilton. This is a World Class Gallery with cutting edge Contemporary Art. I highly recommend visiting the Gallery while in the city.
Toronto is our famous neighbor, with lots of cultural things to experience and shopping to enjoy! Depending on traffic the drive to/from Toronto to Hamilton is approximately 1hr.
The best way to prepare for this transformational experience is to acknowledge how profoundly your life and career can truly shift as a result of tapping into your Iconic Essence on a deep level and activating your creativity in your business!
When packing, bring layers of clothing in YOUR COLOR!
Weather can be unpredictable in Canada. It should be warm, but it is best to bring layers so you are comfortable no matter what Mother Nature's mood is. Wear clothes that allow for free-flowing movement as well as clothing that you feel best represents your Iconic Essence!
During our Pre-Intensive call you can bring up any questions you have about the Intensive and I'll share more details about the filming so you can decide what to wear for
that.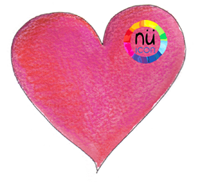 I'm over the moon excited to connect and create with you in this very unique way!
From my Iconic Essence to yours,
p.s. See you soon!